Good health starts with good nutrition. Check out this ACS-adapted, Mix 'N Chop recipe today to give your diet a healthy lift.
Ingredients
4 large bell peppers in various colors
¼ cup (50 mL) water
1 tbsp (15 mL) olive oil
1 lb (450 g) ground turkey breast
4 green onions, white and light part only, chopped
2 garlic cloves, crushed
½ tsp (2 mL) ground cumin
½ tsp (2 mL) crushed red pepper flakes
¼ tsp (1 mL) ground cinnamon
1 can (8 oz/227 g) tomato sauce
1 cup (250 mL) brown rice, cooked
¼ cup (50 mL) golden raisins
¼ cup (50 mL) toasted almonds, chopped
¼ cup (50 mL) green olives, chopped
Directions
Preheat the oven to 350°F (180°C). Cut off the tops of the bell peppers and remove the stems and seeds. Slice a thin strip off the bottom of each bell pepper so it can stand upright. Place the bell peppers in a microwave-safe container with the water and microwave, covered, on HIGH for 5 minutes.

Heat a 12-in (30-cm) skillet over medium-high heat for 3–5 minutes and add the oil. Add the turkey and green onions and break the turkey into crumbles using the Mix 'N Chop. Cook for 6–8 minutes, or until the turkey is cooked through.

Add the garlic and simmer for 1 minute, or until fragrant. Add the cumin, crushed red pepper, cinnamon, and tomato sauce. Reduce the heat to medium-low and simmer for 3–5 minutes. Add the brown rice, raisins, almonds, and olives and stir to combine.

Divide the turkey mixture evenly between the bell peppers and bake, uncovered, for 15–18 minutes, or until heated through.
Nutrients per serving:
U.S. Nutrients per serving: Calories 400, Calories from fat 145, Fat 16 g, Saturated fat 2.75 g, Trans fatty acids total 0 g, Polyunsaturated fat 2 g, Monounsaturated fat 5 g, Cholesterol 65 mg, Sodium 560 mg, Carbohydrate 38 g, Dietary fiber 6 g, Sugars 13 g, Protein 28 g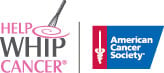 Adapted from The American Cancer Society New Healthy Eating Cookbook, Fourth Edition. Copyright ©2016
Related Products
Related Recipes