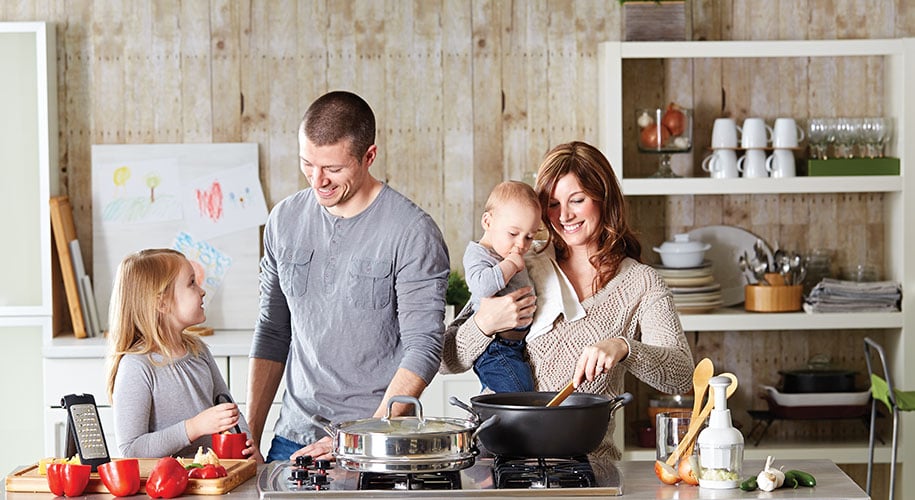 About Us
Who We Are
Doris Christopher founded Pampered Chef in 1980 with the belief that quick tips and powerful tools can fuel a faster, no-fuss cooking experience. But today, many of us don't even have the time to sit down for an entire meal, let alone make one. That's why at Pampered Chef we help you press pause on life and take in the most important moments with easy, everyday cooking built for today's world.
We exist to help you enjoy the moments most important to you and yours by inspiring satisfying, stress-free meals fit for the way you live. We use the power of cooking to bring people together as the cornerstone of realizing each person's full potential–in the home and in life.
We're committed to providing opportunities for individuals to develop their God-given talents and skills to their fullest potential for the benefit of themselves, their families, our customers, and the company. And we're dedicated to enhancing the quality of family life by providing quality kitchen products supported by service and information for our consultants and customers.
Part of Berkshire Hathaway, Pampered Chef is the premier direct seller of high-quality kitchen tools. At cooking shows, our independent consultants help guests use our unique products to prepare simple and delicious recipes while sharing tips and techniques to make everyday cooking easier and faster.
Enriching Lives. One Meal and One Memory at a Time.
At Pampered Chef, we celebrate the power that mealtimes have to become something more: a way to transform relationships, to create traditions, and to build happier and richer lives. Try one of our distinctive, time-saving tools; prepare a meal with friends at a cooking party, or put on an apron and join us. Together, we are enriching lives, one meal and one memory at a time.