How many times have you heard someone say how much they love Pampered Chef, or how many times have you said it yourself? And wouldn't it be great to make money talking to people about how much you love it? If so, then maybe you should be a consultant. As a Pampered Chef consultant, you'll bring people together and show them how the right tools and recipes make everyday cooking simpler, tastier, and more memorable. It might surprise you how much it changes your life and the lives of others.
Join Now
In December, you can earn four cooking tools that make magic in the microwave.
Become a consultant in December and you can earn free microwave cooking tools when you submit $1,250 in commissionable sales in your first 60 days. That's a $119 value! See which kit fits you.
Offer ends Dec. 31, 2018 at 11:59 p.m. (CT) See rules
What Does a Consultant Do?
Consultants bring people together around the cooking experience by showing how Pampered Chef products, recipes, and tips make cooking faster and easier. They do this in a few different ways.
AT PARTIES



Consultants lead in-person parties in people's homes where they show friends and party guests how to use Pampered Chef products and recipes to make cooking quicker and more enjoyable.

ONLINE



Pampered Chef consultants run their own online businesses, too, with personal websites that are open 24/7 so customers can easily place orders when and how they want. They also lead virtual parties, where they share recipes and product tips with guests logging in from everywhere!

WITH THEIR TEAMS



Consultants provide others with the opportunity to work when they want, how they want, selling the products they love. Consultants build teams, and together they all benefit from each other's successes both financially and personally. Building a team means building lifelong friendships and a sense of purpose by helping others.
From Working Mother to POPSUGAR, people are talking about this fun, flexible business. Check out the Newsroom for the current media buzz.
EARN INCOME & FREE PRODUCTS
Once you start your Pampered Chef business, you'll begin earning commission right away. Receive 20% to 27% commission on sales, and shop at a discount—up to 50% off the products you love! Plus, you'll get exclusive access to new items and extra perks each new season.
See What You Can Earn »
BE YOUR OWN BOSS
Build the life you love with the freedom you want. You choose your hours, your goals, and your personal journey. Plus, you decide how you want to earn your income: through cooking parties, virtual parties, individual sales, and more. When you love what you're selling and sharing, it doesn't feel like work.
GET THE BEST TRAINING & SUPPORT
Extra income is just the beginning. When you become a consultant, you're joining a community of strong and supportive consultants who want as much success for you as they want for themselves! Plus, consultants have the benefit of a Home Office support team that helps with marketing, sales, technology, and more.
FUN TRIPS & MEMORABLE REWARDS
Set goals, crush them, then earn once-in-a-lifetime experiences that let you see the world! Our consultants have traveled to the Bahamas, Disney World, Punta Cana, Hawaii, and other locations across the globe.
Attend a Local Event
We'd love to share what a Pampered Chef business can do for you. Attend an upcoming in-person or virtual event to meet consultants, ask questions, and learn how you can start a business today.
ULTIMATE KIT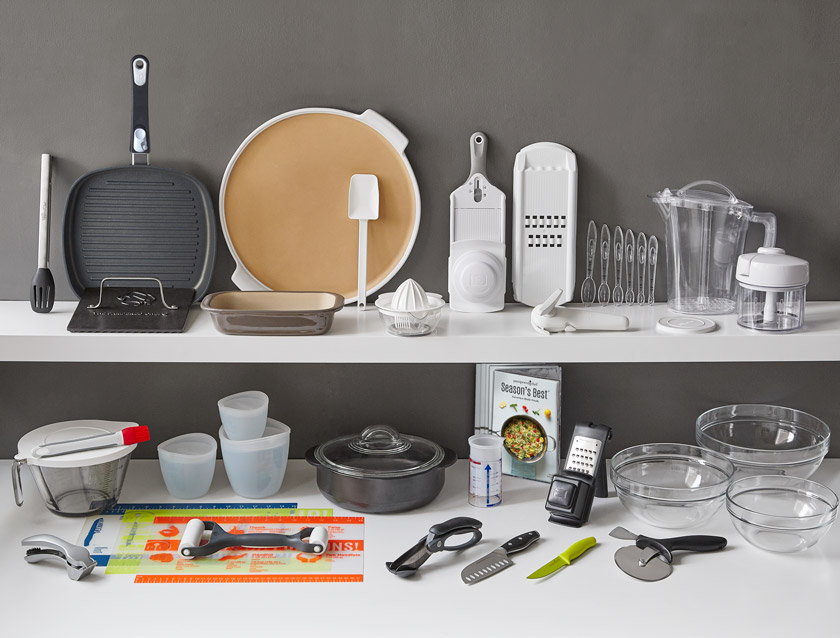 For those who want to provide cooking solutions around a larger selection of products.
$249
VALUE OF OVER $1,000
---
DELUXE KIT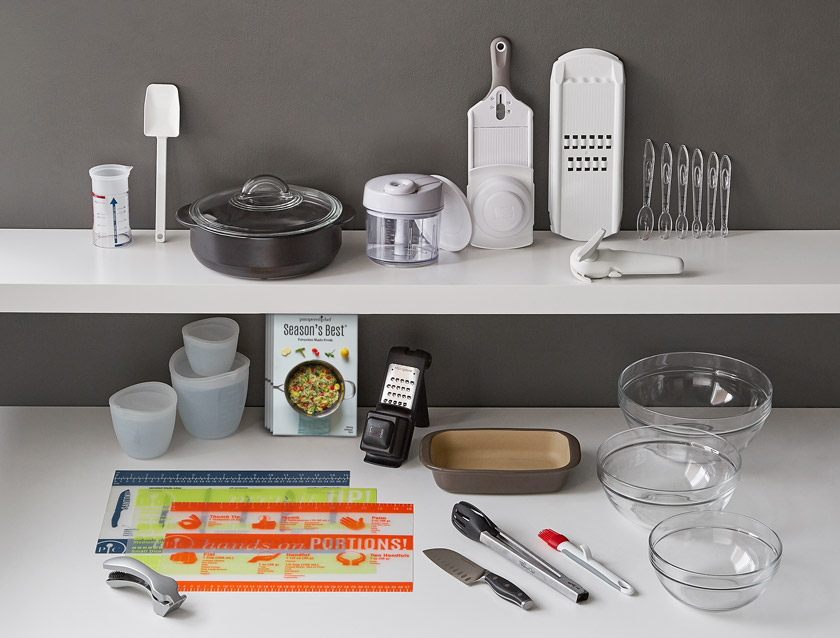 For those who need mealtime solutions and want to help others become better meal makers.
$159
VALUE OF OVER $650
---
---

escalated commissions
The more you sell, the more you earn.
See What You Can Earn »

product discounts
Free products earned with each new season, with up to 50% discounts available on products.

all the right support
Independent online training, team meetings, one-on-one mentoring; we'll support you to reach your goals. Plus, a website and online tools ensure you can take your business anywhere.

product with purpose
We're all about shared mealtimes and helping families and friends gather around the table to share meals that are healthy, delicious, and fit into a busy schedule.

no inventory or deliveries
Besides your kit, there's no inventory to stash in a basement or closet. Products can be shipped direct to customers.

hassle-free guarantee
Products are backed by serious guarantees, from one year to a lifetime, including a free 30-day, no-questions-asked return policy.

consumer specials
Host benefits and consumer offers paid for by the company.

backed by the best
Pampered Chef is a member of the Berkshire Hathaway family of companies.
How It Works
Want to see what it takes to create your own dream job and change the lives of your family and others? Pick a chapter of this video to answer specific questions, or watch from start to finish to learn all you need to know to start your Pampered Chef business.
---
MORE INFORMATION:
Frequently Asked Questions

Sources:
1 Euromonitor International, Fresh Food in the US, April 2016
2 IBISS World, 2015 Kitchen & Cookware Research Report
3 The Harris Poll #41, June 7, 2016
CALL:
(800) 266-5562
Mon-Fri 8:30a.m.–4:30p.m. (CT)
to talk to a representative about starting your business