Start Earning on Day 1
You can earn 20–25% commission by selling products. The more you sell, the more you'll earn.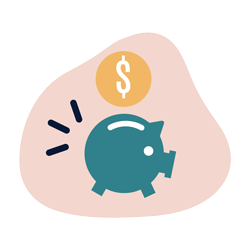 Desired
Monthly Income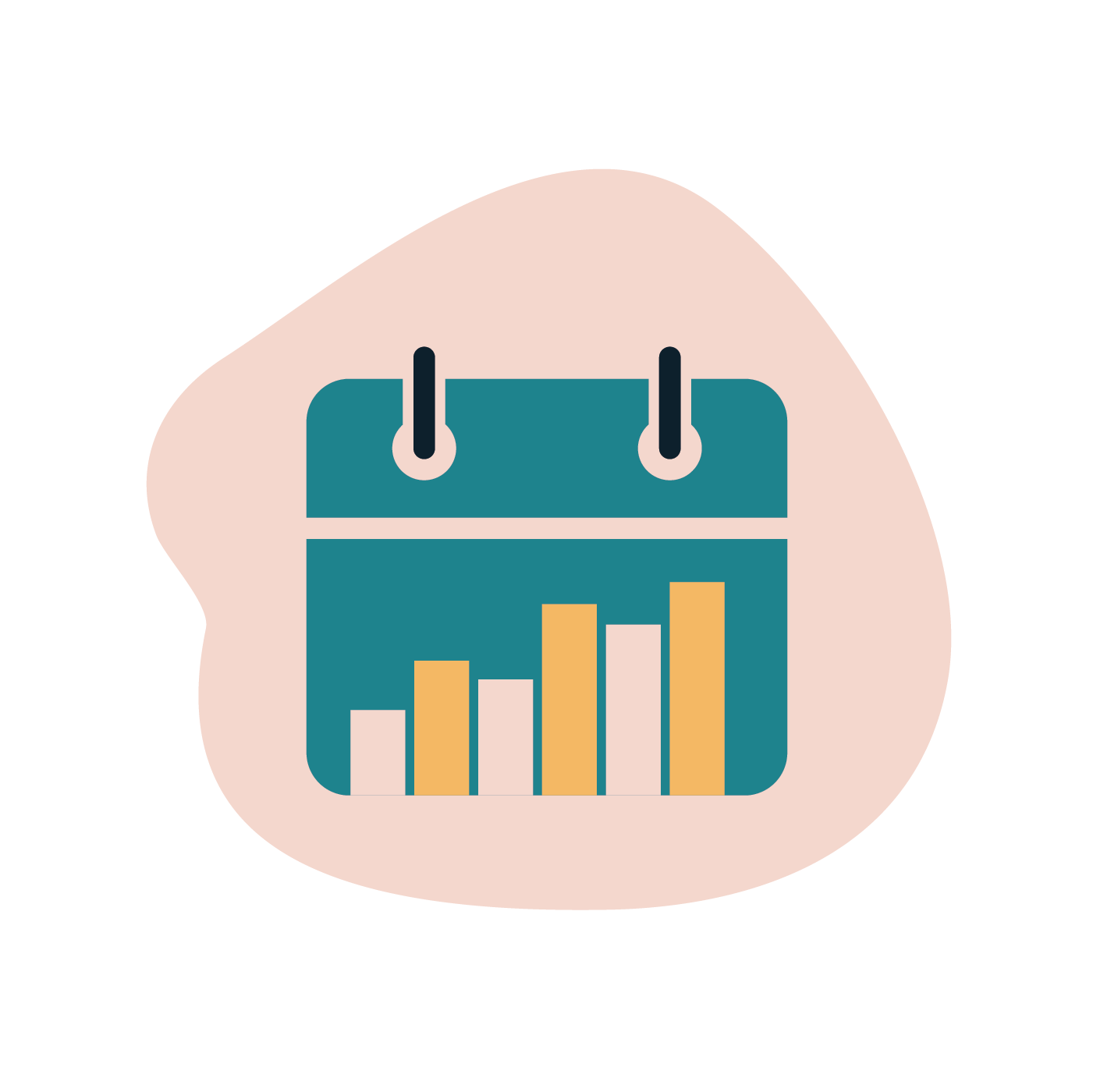 Monthly
Sales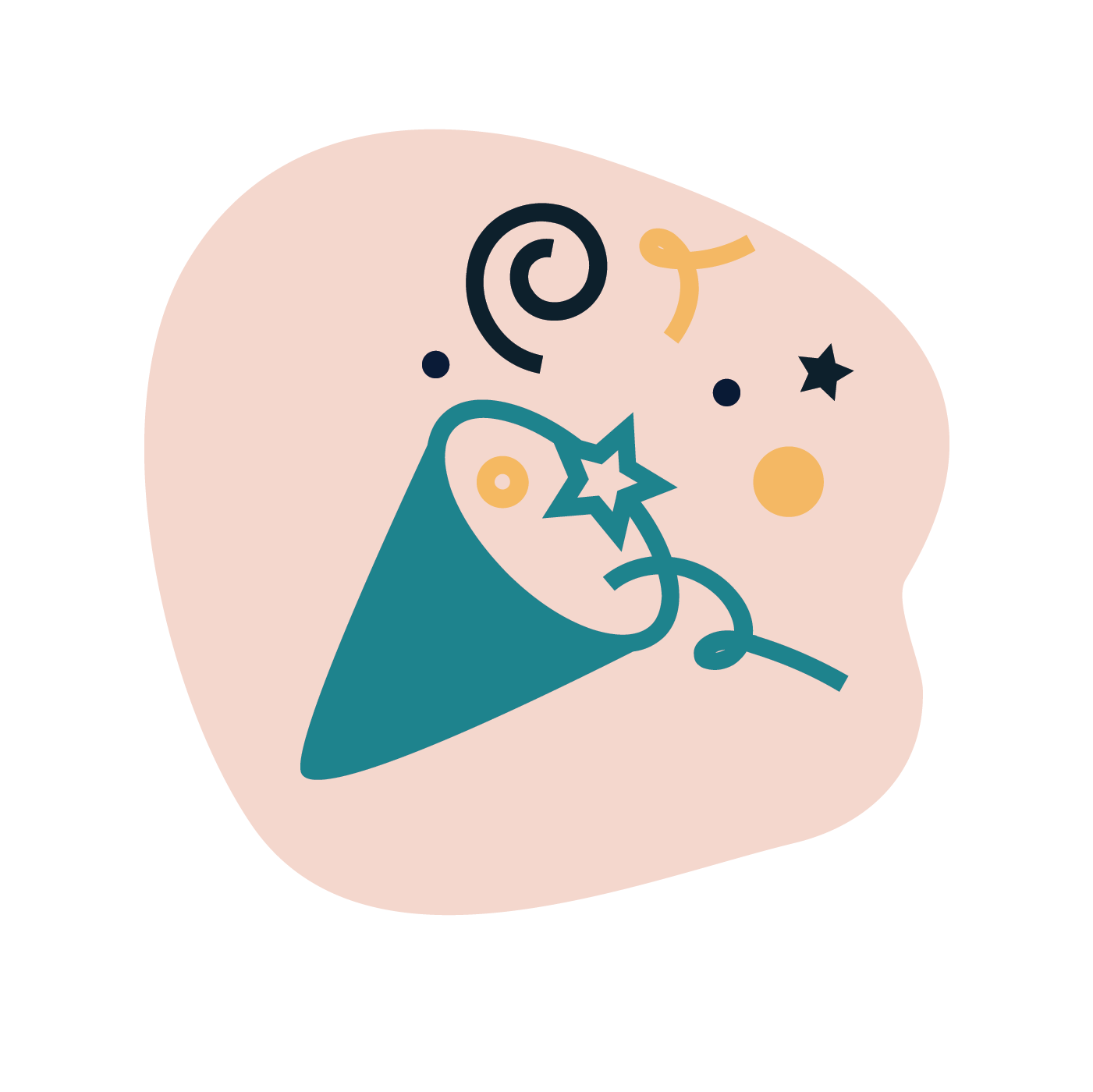 Monthly
Parties
You'll start earning money right away—consultants remain eligible by submitting at least $20 in commissionable sales within six months. If you want to maintain active status and keep any perks you've earned in addition to commission, you will need to submit $150 in commissionable sales each month.
Beyond Commission
There are as many reasons for starting—and staying with—Pampered Chef as there are consultants. What's yours?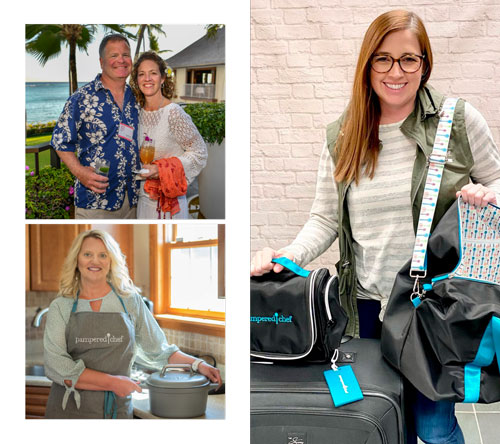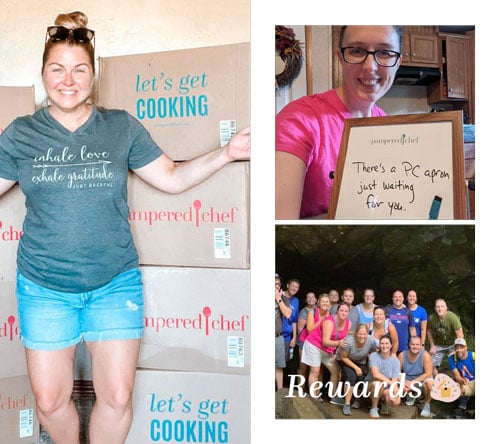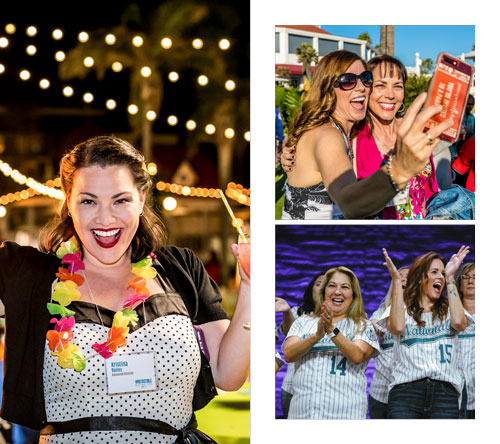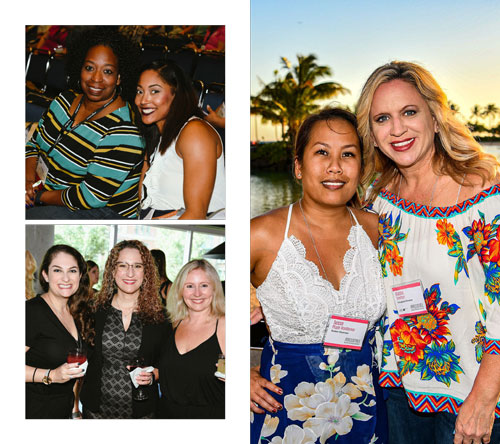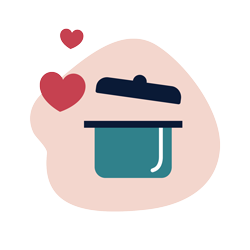 Products
Get 20–40% off all products and 50% off new products!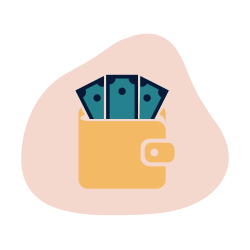 Cash Rewards
Build a team and earn more cash on top of commission.
Monthly Rewards
Earn new products before they launch and get exclusive logo gear.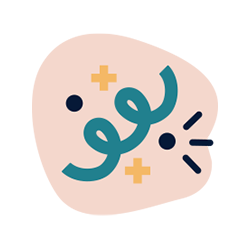 Recognition
Get celebrated monthly for your achievements and during our annual conference.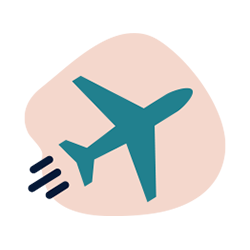 Travel Experiences
Earn incentive trips by selling products and building a team.
They Said Yes and You Can, Too
Starting Is Easy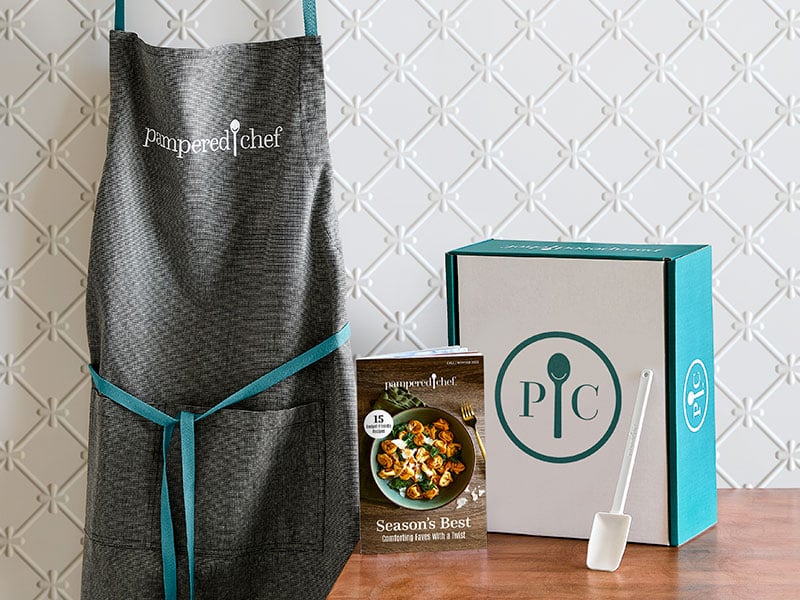 Included With All Bundles
Start-Up Kit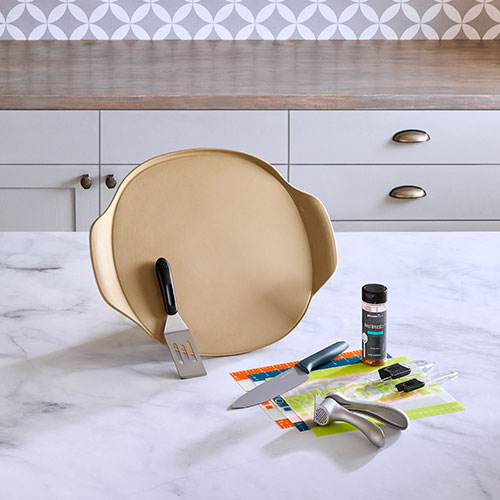 Stoneware Launch Bundle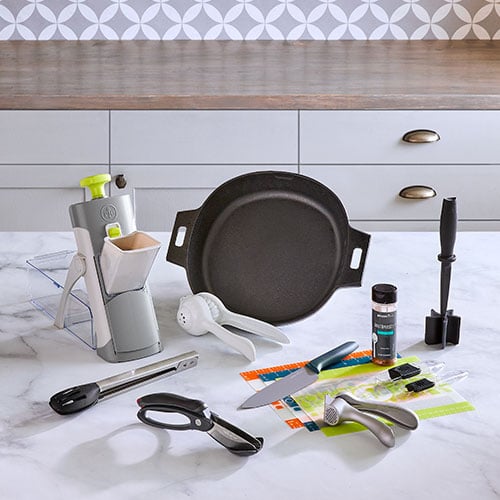 Cast Iron Launch Bundle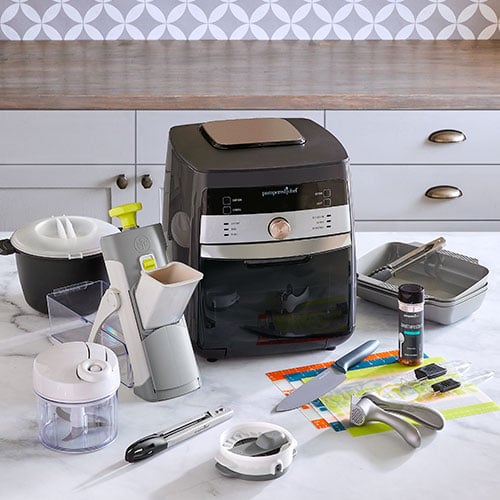 Air Fryer Launch Bundle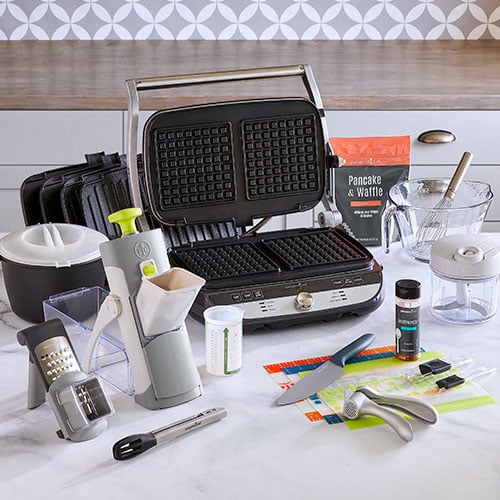 Grill Launch Bundle
"I can run my business from anywhere at any time. I never have to miss out on the fun moments with my two little boys."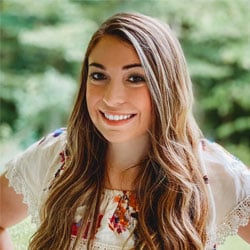 —Kayla H., joined 2014
Support at Every Step
You'll find the tools and support you need to get started right away!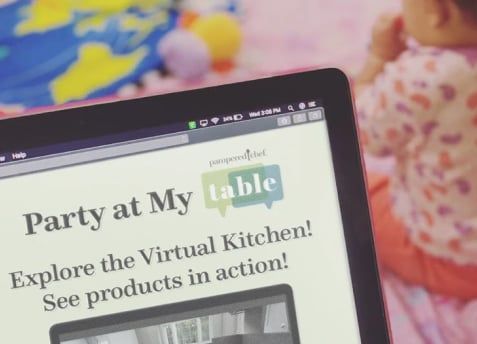 Tools & Training
Your own website free for 90 days (flexible payment options after 90 days)
Our award-winning party platform, Table
Training resources—webinars, marketing tools, events and programs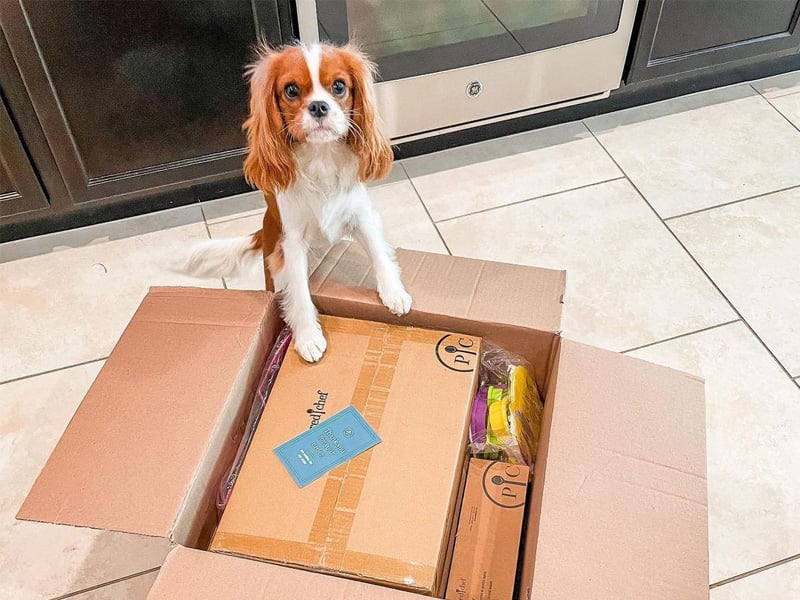 Products & Resources
All the products and info you need to get started
Access to exclusive product and cash rewards in your first 180 days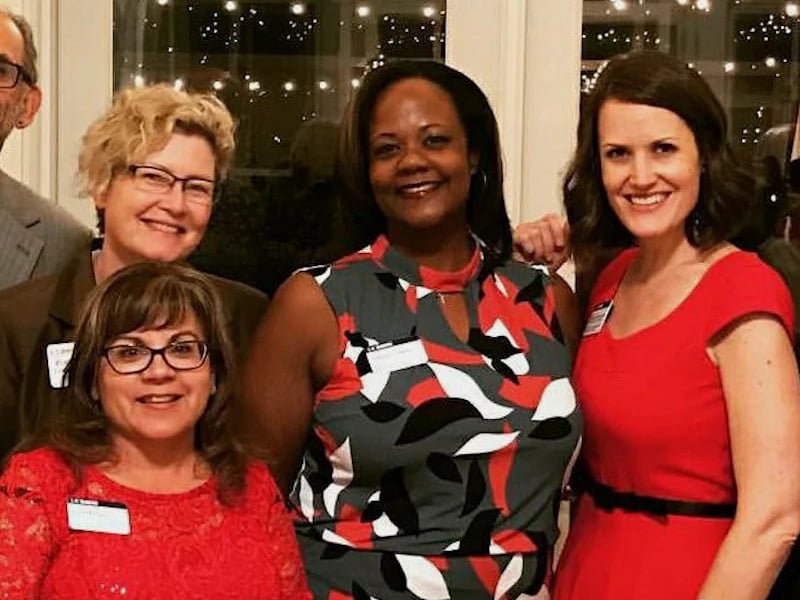 Strong Community
Friends to answer questions
A team you can rely on
Support from Home Office
Frequently Asked Questions
How many hours do I need to work?
You decide how many hours you'll need to reach your goals: There's no timecard. You can ramp up your party schedule when you have more time—or a bigger goal—and scale back when you want. One of the best things about a Pampered Chef business is the flexibility to work around another job or other commitments!
Are there sales minimums or quotas?
Being a consultant is so flexible that all you need to maintain eligibility to sell is to submit at least $20 in commissionable sales within six months. If you want to maintain active status and keep any perks you've earned—plus keep earning great commission—you will need to submit $150 in commissionable sales each month.
How do I find people to host parties?
Start by telling friends and family about Pampered Chef and invite them to be one of your first hosts. You can offer generous host rewards like free products and discounts based on party sales, plus a monthly host offer. At each party, you'll meet new people and invite them to host and keep growing your connections. Plus, Pampered Chef has training that guides you on how to find new hosts in your day-to-day activities.
How much money do I need to invest?
After you purchase your new consultant kit, there are no minimum purchases and no inventory requirements. When a customer buys from you, the order is sent directly to them from our warehouse.
Can I start earning money right away?
Absolutely! You'll earn 20% commission on your sales right away. The more you sell and the more your business grows, the more commission you can make. Consultants can earn up to 27% commission. If you decide to build a team, you can earn up to 33% commission.

Actual earnings can vary depending upon time committed, skill level, and other factors. Not everyone will achieve the same results.
You can sell virtually and in person and offer several party types: Host rewards, fundraisers, wedding showers, and catalog parties. And, with shared rewards, your hosts and guests can shop and save together.

Plus, you'll have a free website for your first 90 days—and after that, you can subscribe for as little as $12 a month—where you can collect online orders and run parties on Table, Pampered Chef's very own party site!
What will my personal website cost after my first 90 days?
You can choose between three flexible payment options.