Charitable Giving Programs
Reaching Out to Those in Need
Pampered Chef founder Doris Christopher has always believed in the importance of giving back and helping others. While our company has gone through many changes since it was founded in her basement in 1980, one thing remains the same—Pampered Chef's commitment to enriching the lives of our customers and their communities, one meal and one memory at a time. Our long-standing partnership with Feeding America® is one important way we work to truly make a difference in the lives of others.
---

Round-Up from the Heart®
Did you know that more than 40 million Americans struggle with hunger and don't know where their next meal will come from? Pampered Chef has partnered with Feeding America®, the nation's largest domestic hunger relief organization, to help provide meals to those in need. Through your generosity to our Round-Up from the Heart® program, we've raised more than $25 million since 1991 for Feeding America® and during our 2016-2017 campaign we raised enough in just one year's time to provide nearly 9 million meals!
Our Round-Up from the Heart® program offers three ways to help provide meals to those in need. You can round up your order, which benefits your local Feeding America® network food bank, buy our designated Round-Up from the Heart® products, or hold a fundraiser to support the Feeding America® national office.
---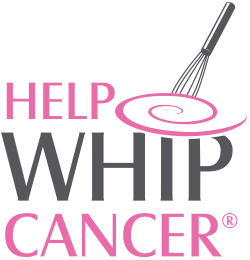 Help Whip Cancer®
Breast cancer affects 1 in 8 women in the United States and is the second leading cause of cancer death in women. Pampered Chef has been partnering with the American Cancer Society® since 2000. Since then, we've raised more than $13 million in contributions for the American Cancer Society's breast cancer education and early detection programs through our Help Whip Cancer® campaign in the months of May and October. The American Cancer Society® believes the best way to fight breast cancer is through early screenings and increased awareness, as well as better treatments.