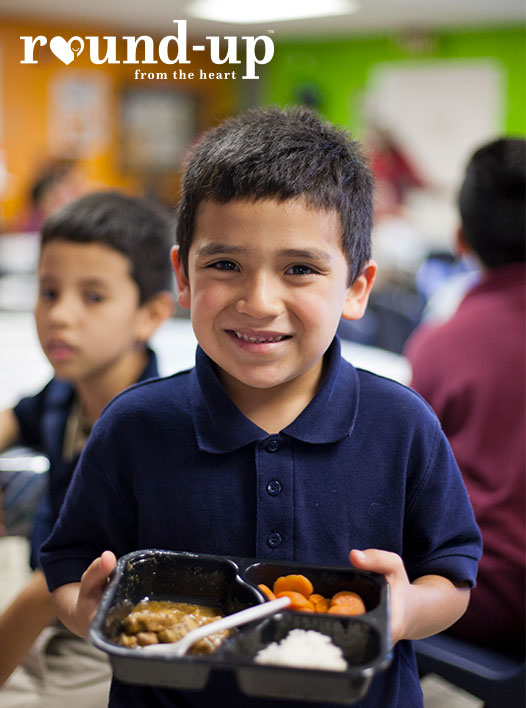 ---
Round-Up from the Heart®
Helping Our Neighbors in Need
Enriching lives through mealtime is at the heart of our mission. Knowing it's not always a reality for many Americans, we have partnered with Feeding America® since 1991. We support Feeding America's mission to end hunger through their nationwide network of food banks, school-based food pantries, and emergency disaster relief.

With school closures, job disruptions, and health risks, millions of Americans will turn to food banks for much-needed help. Your support matters at this critical time. Host a fundraiser from March 1–July 31, and we'll contribute up to 30% of the total sales to Feeding America® to help people in need. Now is the time for a virtual party!
Double Your Donations
You can also support the cause by purchasing one of our Round-Up from the Heart® products or rounding up your order to benefit your local food bank. Contact your consultant to learn more.
---
Hope Lodge® COVID-19 Fund
Helping Our Health Care Workers
Under normal circumstances, the American Cancer Society® Hope Lodge program provides free places for cancer patients and their caregivers to stay while they undergo treatment. The coronavirus (COVID-19) pandemic has made everything far from normal. Today, Hope Lodge is offering free lodging to health care workers. These men and women are on the front lines treating patients, and many are unable to return home without risking the health of their families.

Your support can help. Host a fundraiser from April 16–July 31, and we'll contribute up to 30% of the total sales to the American Cancer Society Hope Lodge COVID-19 Fund to repurpose Hope Lodge® facilities for health care workers and ensure the facilities are ready to support cancer patients again soon.
---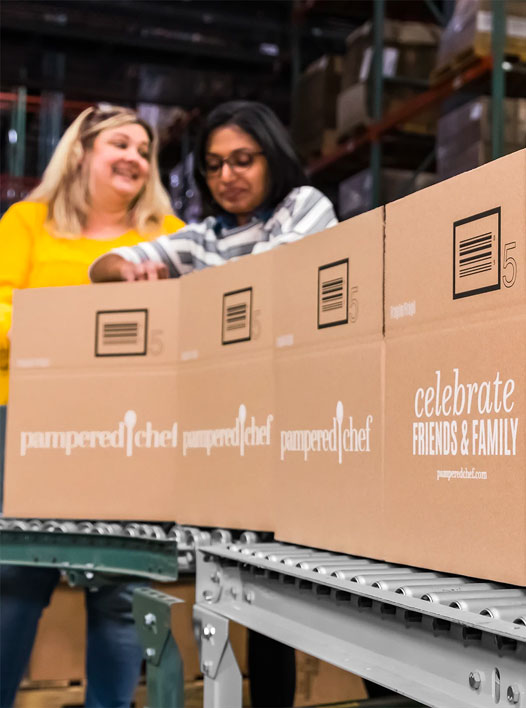 ---
Doing Our Part
We want you to feel good about what you're putting on the table, and feel confident you made the right choice with Pampered Chef.
Our products are designed to last.
All our boxes are made from recycled materials and are 100% recyclable.
We have been BPA-free since 2016.
Our pantry products are non-GMO and gluten-free when possible.
We work with suppliers who share our same standards—valuing safe working conditions and avoiding environmental degradation where possible.
---