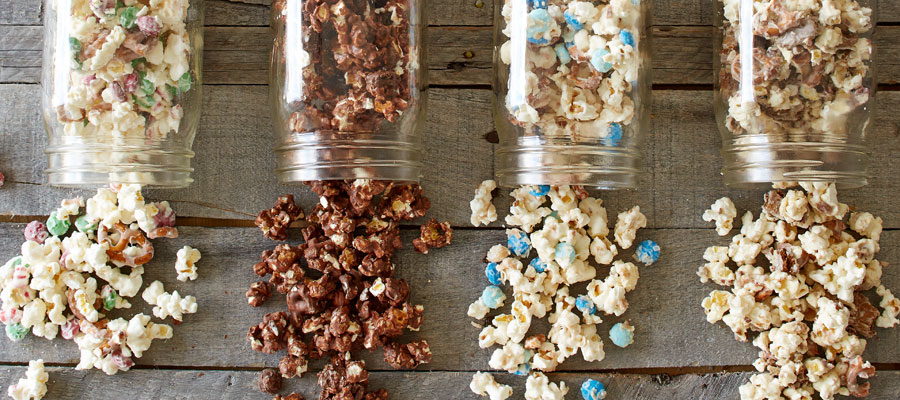 The Perfect Holiday Snack: Popcorn Crunch Bark
The season's best recipes are the ones that double as holiday gifts. This Holiday Popcorn Crunch Bark recipe makes for the perfect holiday snack, or you can put it in a cute container for a memorable, personal and delicious gift.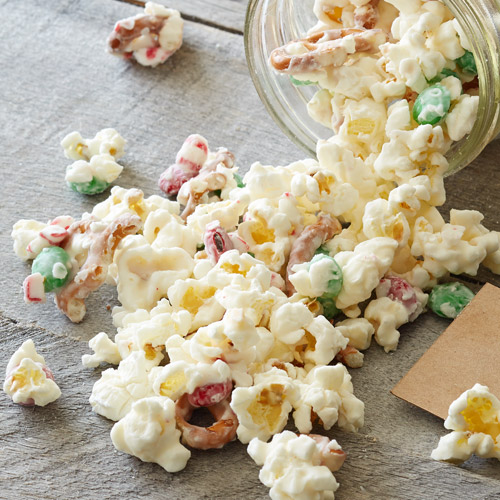 Here's how to make a cheery peppermint crunch version:
1. Pop popcorn 1 bag of lightly salted, unbuttered microwave popcorn (about 8 cups popped) according to package directions.
2. Place popcorn in large Stainless Steel Mixing Bowl, being careful not to add unpopped kernels. Put 1 cup of mini pretzel twists in sealed plastic bag and break them into smaller pieces; add to the mixing bowl.
3. Microwave 12 oz vanilla- or chocolate-flavored almond bark or candy melts almond bark in large Silicone Prep Bowl, uncovered, on HIGH 1½ minutes; stir. Continue microwaving 1–1½ minutes, stirring every 30 seconds until melted and smooth.
4. Pour the melted bark over the popcorn mixture. Mix gently with a Small Mix 'N Scraper® until evenly coated. Add 7 candy canes or 20 peppermint hard candies, coarsely crushed, and 1 cup red and green candy coated chocolate pieces.
5. Spread popcorn mixture evenly onto a Large Sheet Pan sprayed with nonstick cooking spray. Refrigerate, uncovered, 5–10 minutes or until set. Break into pieces before serving.
---