Anatomy of the Deluxe Air Fryer & Accessories
add
add
add
add
add
add
Cooking Trays
Use to cook and reheat larger foods like tenders or delicate foods like fish.
Rotisserie Set
Rotisserie spit rotates to perfectly cook a whole chicken, roast, or head of cauliflower: crispy outside, tender inside.
Basket
Rotates to evenly crisp smaller foods like fries and nuggets.
Retrieval Tool
Keeps your hands safe when removing the basket or rotisserie set after cooking.
Drip Tray
Catches crumbs and oil.
Removable Shield
Keeps food from touching the heating element.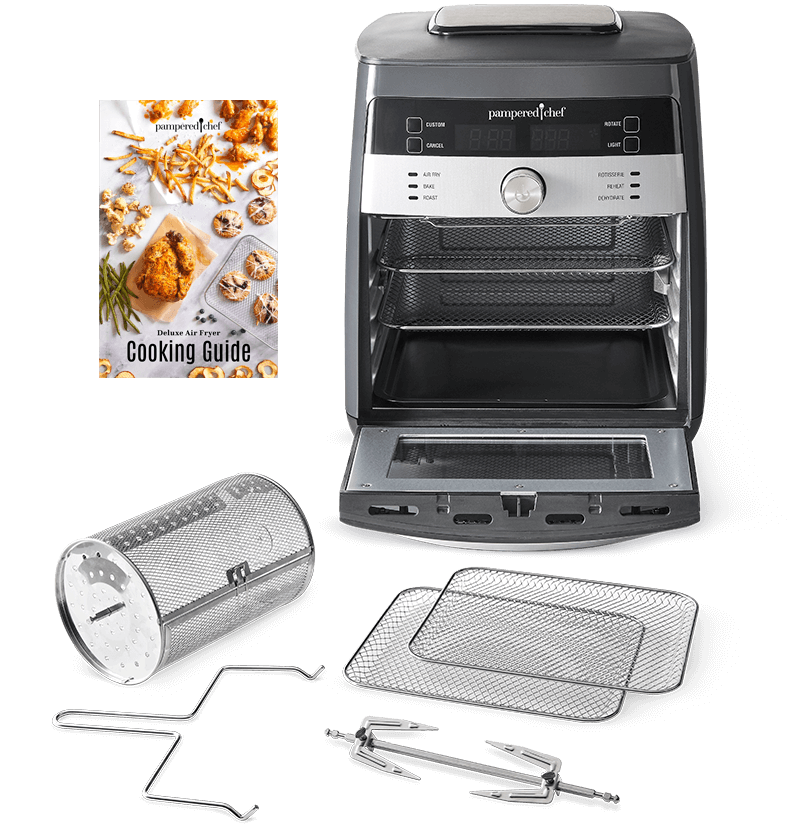 Air Fryer Settings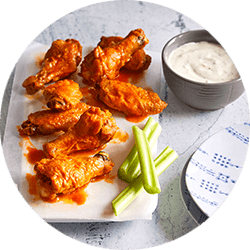 Air Fry
Make crispy chicken tenders, crowd-pleasing appetizers, frozen foods, and more.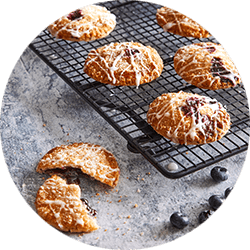 Bake
Bake anything you'd make in the oven like breads, desserts, and casseroles.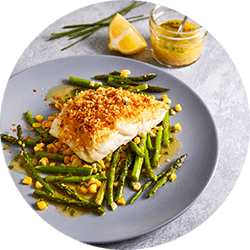 Roast
Perfectly roast veggies, meats, and fish in about 10 minutes.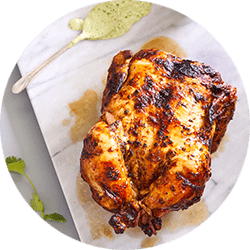 Rotisserie
Automatically rotates to cook a chicken, roast, or head of cauliflower up to 4 lbs. (1.8 kg).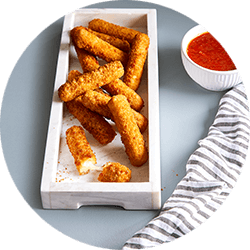 Reheat
Crisps leftovers so they taste just as good on day two. Perfect for pizza, nuggets or tenders, and fish.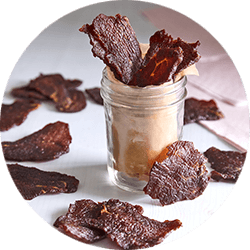 Dehydrate
Dry fruits, veggies, meat for jerky, and marshmallows for delicious snacks.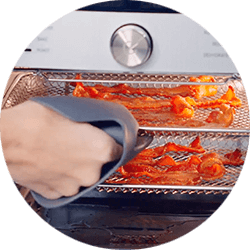 Custom
Control the cook time and temperature when needed.
Rotate
Use to rotate the basket when not using the Basket setting.
How to Use the Deluxe Air Fryer
Watch the Videos
Deluxe Air Fryer Accessories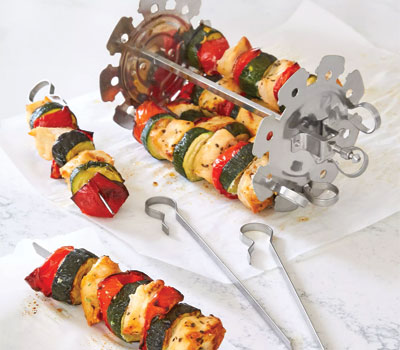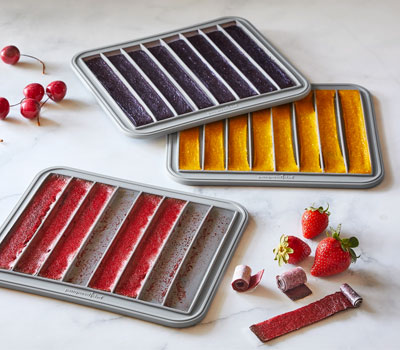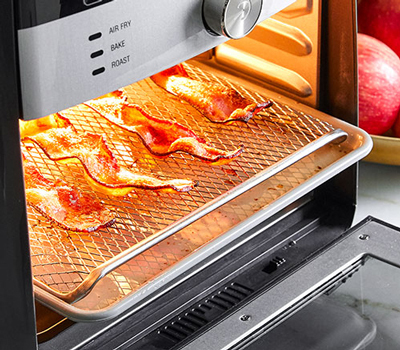 Deluxe Air Fryer Recipes to Try