A Cheese Lover's Guide to Buying the Perfect Cheeses
There's nothing that says "I'm an adult" better than knowing how to buy the perfect cheeses. Unfortunately, this is an acquired skill that takes a great deal of know-how. If you've ever walked into the supermarket specialty cheese section, looked at the offerings, then walked away without buying anything, you're not alone. The selection of different kinds of cheese is overwhelming at best, if not totally mystifying.
Luckily, we've put together a comprehensive guide to help you become a better cheese buyer. Read on, cheese lovers: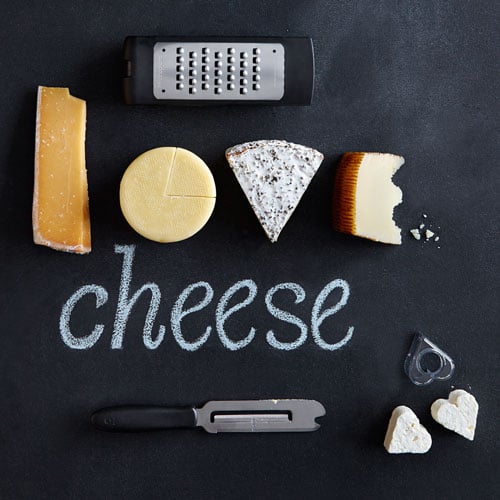 ---
Befriend the Cheesemonger
The first thing you must do if you're hoping to learn more about cheeses is befriend the cheesemonger. This is the man or woman who staffs the specialty cheese section or gourmet cheese store, and his or her job is to teach people about cheeses, help them taste different types and guide them to buy exactly the ones they need. Cheesemongers are the sommeliers of the cheese world – they'll help you understand flavor profiles, make pairings and choose accompaniments.
---
Know What You're Looking At
Next step to buying cheese? Know how to classify it. Now, there isn't one classification system when it comes to cheeses. They can be categorized for a variety of reasons, including based on what milk they're made of and where they're from. However, most people agree there are a few basic types of cheeses:
Think chevre, ricotta, mozzarella, burrata and goat cheese. Fresh cheeses aren't aged, and they're usually used in recipes or salads rather than displayed on a cheese board.
Soft-Ripened Cheese
Soft cheeses, like brie, Camembert and robiola, are known for their very creamy textures and hard outer shells. These cheeses usually – but not always – have relatively mild flavors, which means they're perfect for serving at a party. Prepare a wheel of brie in a Garlic & Brie Baker, and serve it alongside a rich jam or a sweet and spicy marmalade.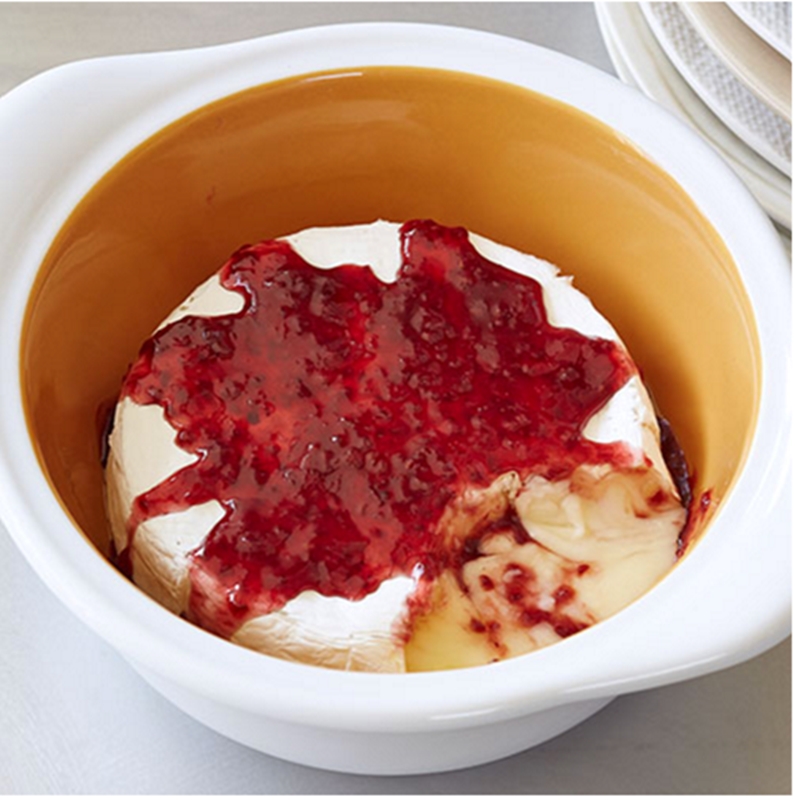 Semisoft cheeses include some of the names you'll probably recognize the most, like Gouda, Monterey Jack, havarti and Oka. These tend to be crowd-pleasers, and they work well on a cheese board or in other recipes.
Semihard or firm cheeses make up the largest category, which includes cheddar, provolone, Emmentaler and some Goudas. They're easy to slice or melt, making them good for cooking – these are the cheeses you'd want to use on a hamburger.
The hardest cheeses, like Parmagiano-Reggiano or aged cheddar, typically have sharp flavors, and are perfect shredded on top of a dish or served in a block on a cheese board. They're good to pair with softer flavors, like fresh pears, apples or dried cranberries.
Blue Cheese
Blue-veined cheeses include Cashel Blue, Gorgonzola, Roquefort and any other aged cheeses with pockets of mold. These typically have the most intense and assertive flavors and are often combined with sweet or earthy flavors, like fresh fruit and nuts.
Remember, if you're putting together a cheese board, aim for a variety of cheese types. Choose three to five different cheeses, and arrange them on a pretty dish or bamboo platter, along with your choice of crackers, bread, charcuterie, dried fruit and other accompaniments.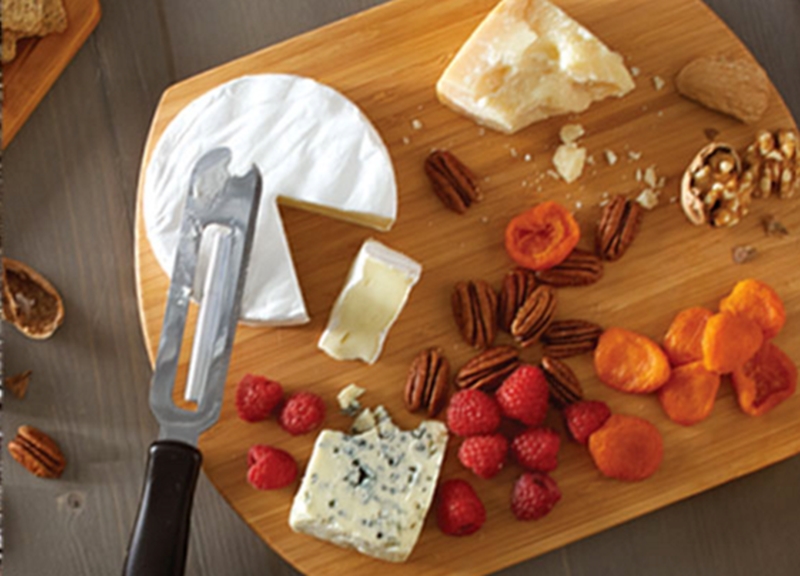 ---
Cheese prices can range wildly, which makes it hard to figure out whether price dictates quality.
In general, if you're buying more specialty cheeses, it's a good idea to look to the options in the middle of the price range to get the most bang for your buck.
Another good way to check the quality of the cheese before you're buying it? If you're looking at European cheeses, read the label to see if it says "D.O.C.," A.O.C." or "D.O.," all of which mean the cheese meets the national quality standards of the country it's made in – even if it's not the most expensive option.