homepage-session-timeout
Round-Up from the Heart®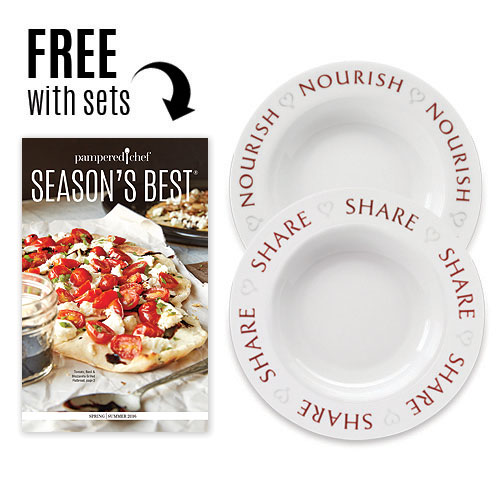 Round-Up from the Heart®
Help Pampered Chef® fight hunger. The need is greater than you think.
At Pampered Chef, we realize that our shared mealtime mission is not a reality for many. Nearly 49 million Americans don't know where their next meal will come from. So we partner with Feeding America®, the nation's leading domestic hunger-relief organization, through our Round-Up from the Heart® program to help provide meals to those in need. Through your generosity, we've raised more than $25 million to Feeding America® since 1991.
Our Round-Up from the Heart® program offers two ways to create change:
Purchase our limited-edition bowls and sets. For each bowl purchased, Pampered Chef® will contribute $2 to Feeding America®, helping provide 20 meals* to those in need.
Round up your order to the nearest dollar or more. 100% of that contribution benefits your local member of the Feeding America® network and helps those in need in your own community. Find your local food bank.
To book a show or learn more about the Round-Up from the Heart® campaign, find your local Pampered Chef® consultant by calling (888) OUR-CHEF (687-2433) or Find a Consultant.
*$1 helps provide 10 meals secured by Feeding America® on behalf of local member food banks. Pampered Chef® will help secure a minimum donation of 2.5 million meals through the purchase of the bowl sales and other fundraising activities associated with the Round-Up from the Heart® campaign from Sept. 1, 2015-Aug. 31, 2016. Meal claim valid as of July 1, 2014.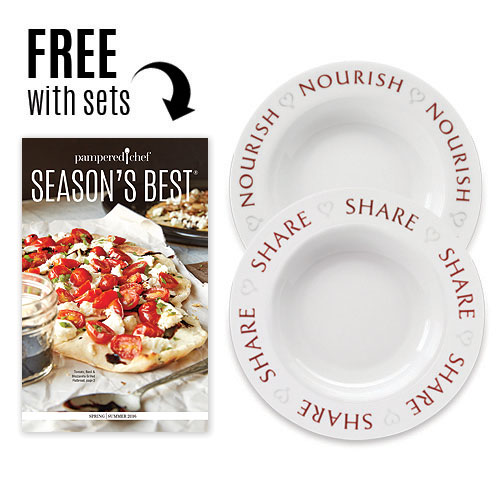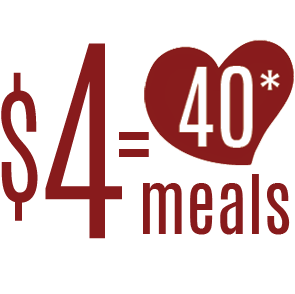 © 2016 Pampered Chef used under license. Pampered Chef, Pampered Chef and Spoon design, PC and Spoon design and Spoon design are trademarks used under license.
There was an error loading the Component. Please try again later.
Add Order To A Party
OR
Shop With Your Consultant
OR
Just Shop
You will not be connected to a party or Consultant.
You will not be connected to a party.
Your Session Has Timed Out
Sorry, your session has timed out due to inactivity. If you were not signed in, any items in your cart have been removed. Click OK to keep shopping with this Consultant!
Ok