Anatomy of the Quick Cooker
add
add
add
add
add
Stay-Cool Body
You won't have to worry about removing the lid or accidentally touching the base while food is cooking. It all stays cool.
Safe Steaming
Press the button on the lid to release steam, and a couple inches away, the steam comes out. Your hands are safely away from the steam.
Easy-Carry Handles
The handles let you move and store the Quick Cooker, but we're pretty sure you'll use it every day. Plus, you don't have to worry about the lid detaching when you move it.
Preset Functions
You won't have to guess the time or pressure for your recipes. The preset functions include all the basics, or you can customize based on what you're making.
Cooking Guide
Includes easy recipes and handy cooking charts to help you get started.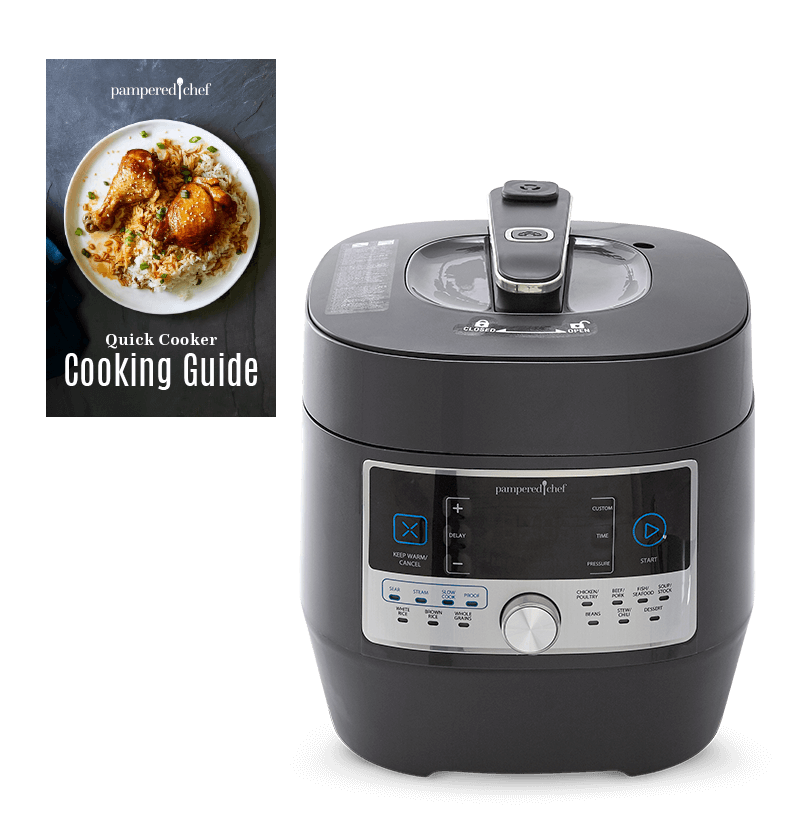 Quick Cooker Accessories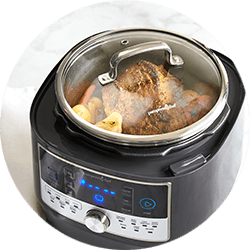 Glass Lid
Use to keep food warm, to cover the inner pot when refrigerating food, or while cooking on Proof, Slow Cooker, or Sear settings.
How to Use the Quick Cooker
Watch the Videos
Quick Cooker Recipes to Try