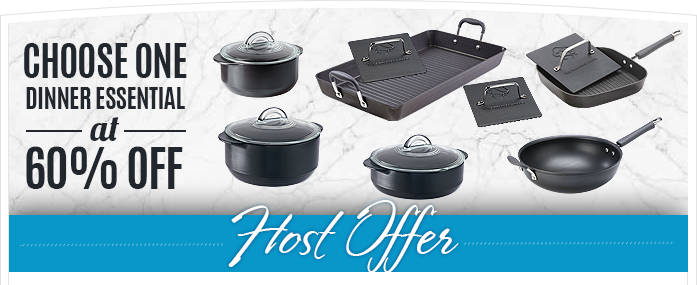 Get 60% off dinner essentials when you host in July! No oven required.
Savor 60% off one of six no-fuss dinner makers when guest sales at your Show reach $200 or more. Find a Consultant online or call (800) 266-5562.
Can't take heat this summer? Keep your oven off and whip up wholesome meals on the stovetop or microwave with these:
Refer to product Use & Cares for cooking instructions.