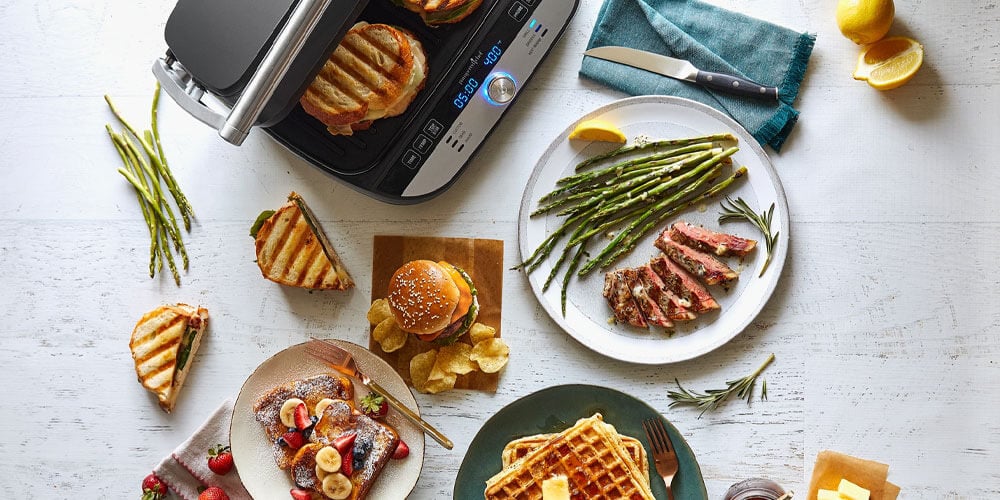 Deluxe Electric Grill & Griddle
When your day does a 180, so will our Deluxe Electric Grill & Griddle, turning out tried-and-true favorites while inspiring something new. Our versatile grill includes eight programmed settings, three cooking positions, interchangeable plates, and a temperature probe, so breakfast, lunch, and dinner are a breeze. Let's get cooking!
Anatomy of the Deluxe Electric Grill & Griddle
add
add
add
add
add
add
Cooking Plates
The two ridged grill plates and two smooth griddle plates are removable and interchangeable, offering many possibilities.
Temperature Probe
Know exactly when steaks, burgers, and chops are done the way you like them.
TOP/BTM Setting
Set different temperatures for the top and bottom plates.
Drip Tray
Slides out for easy cleaning and can store the probe.
Cooking Guide
Our guide includes easy recipes and handy cooking charts to help you get started.
Adjustable Height and Lid
Easily adjust the grill's height or open it so it lays flat.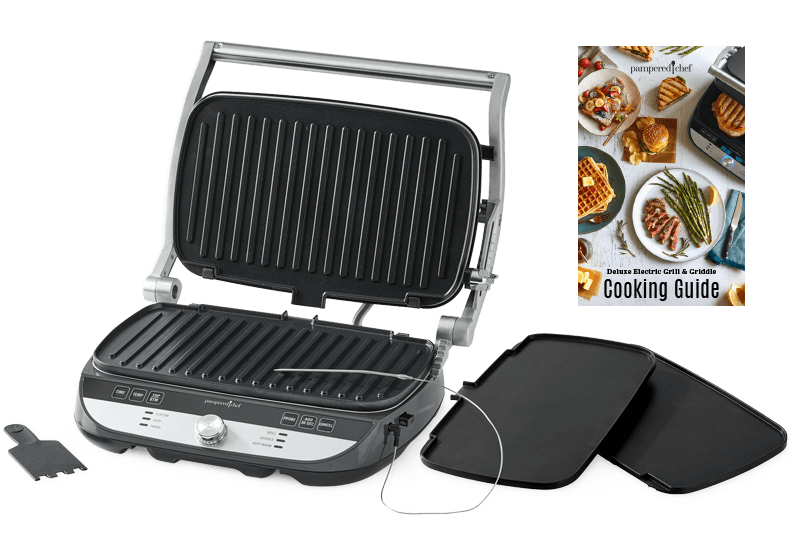 Deluxe Electric Grill & Griddle Presets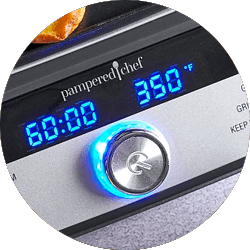 Custom
Set your cook time in intervals of 30 seconds and temperature in intervals of 5°F or 1°C.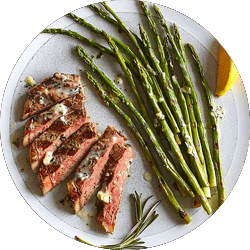 Sear
Cook steaks, fish, and veggies just the way you like

.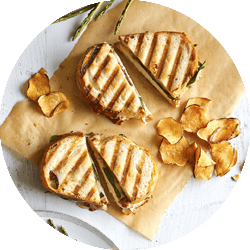 Panini
Create crispy, hot sandwiches, paninis, burritos, and subs.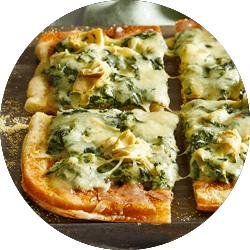 Grill
The possibilities are endless—make burgers, chicken, veggies, pizza, stir-fries, and more.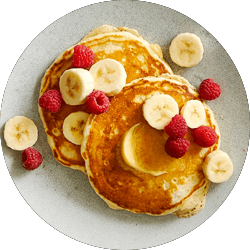 Griddle
Breakfast is served! Cook up French toast, eggs, pancakes, sausage, bacon, and more.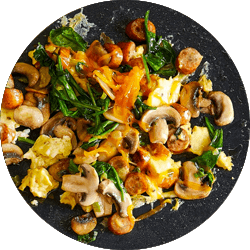 Keep Warm
Keep your food warm, so it's ready when you are.



Why You'll Love Our Deluxe Electric Grill & Griddle
1
Busy days are a breeze with three cooking positions.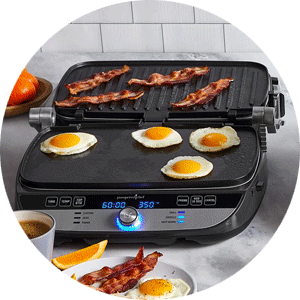 Cook veggies, sandwiches, or steak in the Closed position, melt cheese in the Top Melt position, or cook pancakes and bacon with both plates at once in the Flat position.
2
Customize your cooking with interchangeable plates.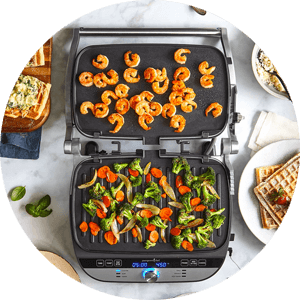 Get creative! Combine the removable grill and griddle plates and set them to different temperatures, so you can make mealtime your own.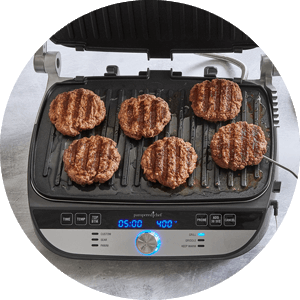 Use the extra-large cooking surface to make even more delicious meals for your family.

How to Use the Deluxe Cooking Blender
Deluxe Cooking Blender Recipes to Try