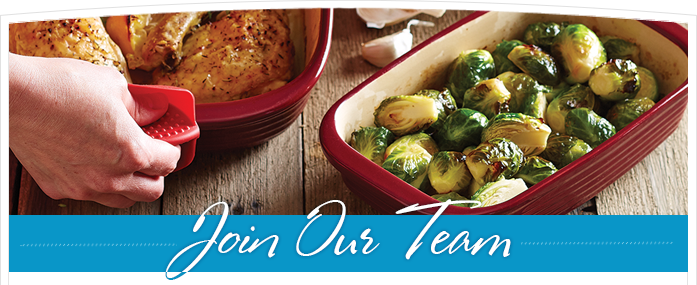 Two FREE pieces of Stoneware!
Who: Anyone who joins in September*
When: September 1-30, 2014
What: Get two free pieces of Stoneware (up to a $140 value)
Why: Get two pieces of our versatile Stoneware to use at home and at your Shows.
Start for as little as $99!
*New Consultants must submit $1,250 in commissionable sales in their first 30 days. The average new Consultant does this in just three Cooking Shows.