Skip or Cancel Anytime
Free Shipping With Subscription
April Savings
During April, save 30% on one-time and subscription purchases of Enrichables™ Pea Protein and Kale & Fiber Sets. This discounted price will last for the lifetime of new subscriptions.
Nutrition, Clean & Simple
Enrichables™ Pea Protein and Kale & Fiber Set packets make it easy to add nutrition to the meals you already love. Families get busy and sometimes finding a nutritious recipe that everyone enjoys can be hard. Enrichables™ lets you take your family's favorite recipes and boost the nutrition without added flavors. Includes 12 packets of Enrichables™ Kale & Fiber and 12 packets of Enrichables™ Pea Protein.
How to Use
We suggest adding one Enrichables™ packet to a recipe that serves four. You can adjust the amount based on servings and personal needs.
For drinks and smoothies, add to your ingredients before blending.
For sauces, spreads, dressings, and soups, thoroughly stir in before serving.
For pasta and rice, add to your recipe after cooking.
For batters and doughs, mix well into dry ingredients, then bake as usual.
For patties, meatballs, and meatloaf, add to the mixture before forming.
Provides 10 g of protein made from yellow peas.
Protein promotes a sense of fullness.
Protein provides lasting energy throughout the day.
Protein helps maintain muscle function and mobility.
Made from two cups of fresh kale that has been freeze dried.
Includes 8 g of prebiotic soluble fiber from chicory root.
Kale is one of the most nutrient-dense vegetables. It contains vitamins A, C, and K, plus minerals and antioxidants to support overall health and wellness.
Getting adequate fiber promotes digestive health.
Enrichables™ Recipes
Need inspiration for recipes to use with Enrichables™? Check out our recipe collection.
See subscription Terms & Conditions.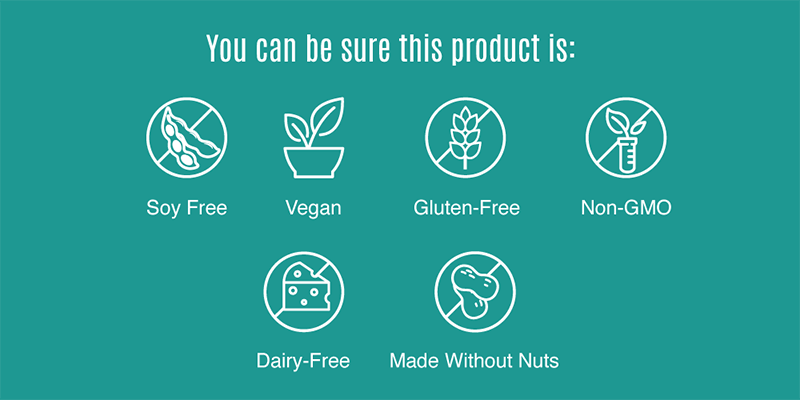 header goes here
content goes here.