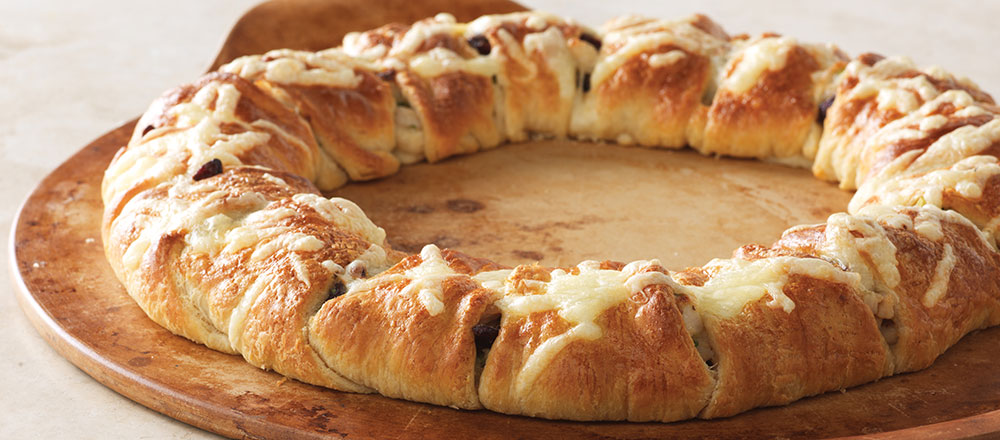 9 Recipes to Make with Your Thanksgiving Leftovers
It's the day after Thanksgiving, and your fridge is jam-packed with tasty food…but what do you do with it? You could just pile your plate high with a reheated round two, OR you could transform your turkey dinner into one of these 9 leftover recipes that you'll look forward to as much as the main event.
---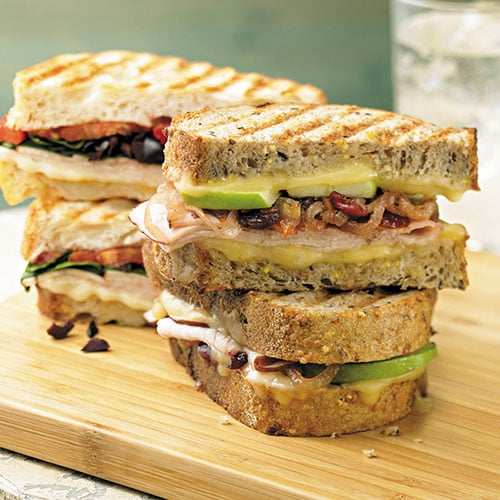 Turkey Panini With Onion-Cranberry Marmalade
Nothing says "day after thanksgiving" quite like a leftovers sandwich, and this one is epic. Use your leftover turkey trimmings instead of deli meat, and even add a little stuffing if you're feeling adventurous! Use a grill pan and press to get those gorgeous grill marks.
---
Snappin' Cranberry-Pear Crisp
Use your leftover cranberry sauce and pears or apples to create this memorable dessert. The slightly spicy gingersnap topping makes it perfect for chilly fall and winter nights. Serve it with a scoop of vanilla ice cream—you're in for a treat!
---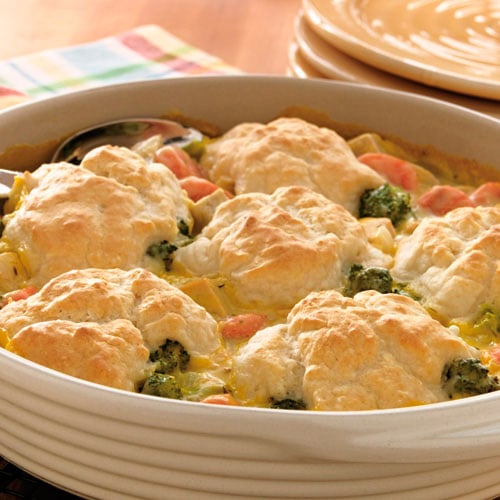 Turkey Vegetable Cobbler
This "cobbler" is the definition of comfort food. Leftover turkey and veggies, creamy sauce and biscuits mingle to make a hearty, warming holiday casserole.
---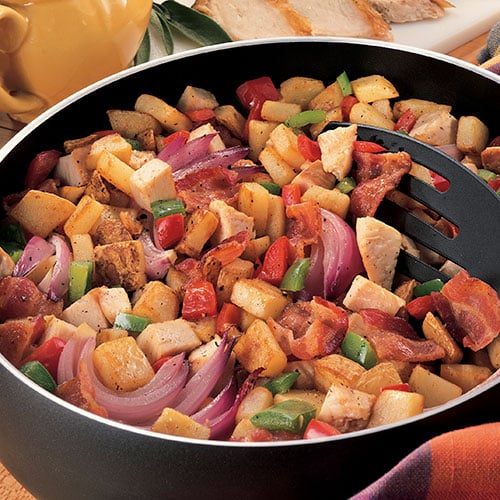 Home-Style Turkey Hash
Post turkey-day breakfast has never been better! Use your reserve of turkey, cut it into cubes, and pair it with bacon veggies, and gravy for an unforgettable morning feast. If you're serving the out-of-town crowd, double the recipe and cook it in a 12" skillet so there's plenty for everyone!
---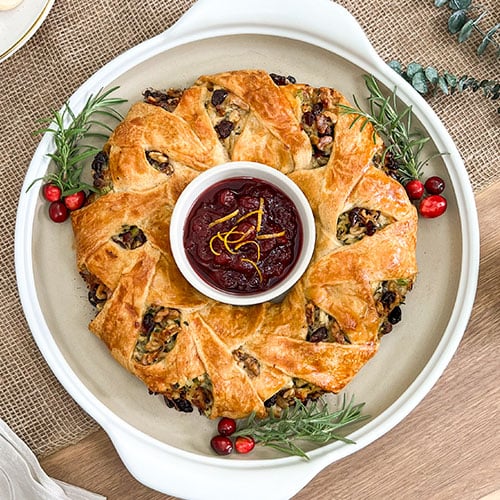 Turkey Cranberry Wreath
Put your leftover turkey and cranberries to work! This simple wreath won't taste like leftovers…it will be so much better. Whip it up on the White Large Round Stone, and you'll have a lovely, low-effort meal.
---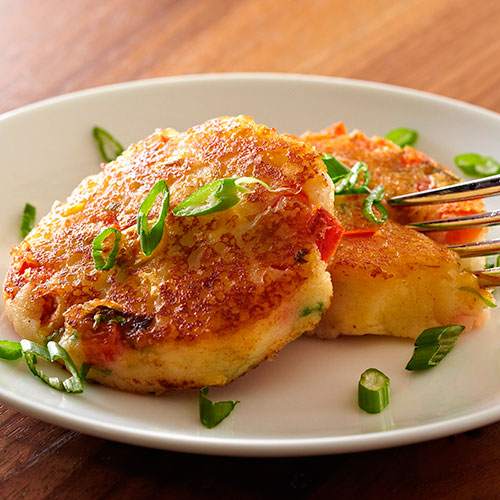 Confetti Potato Cakes
The breakfast of turkey-day champions! To make this festive flapjack with homemade potatoes, just omit the water, milk, butter and potato flakes. Instead, use an equal amount of leftover spuds.
---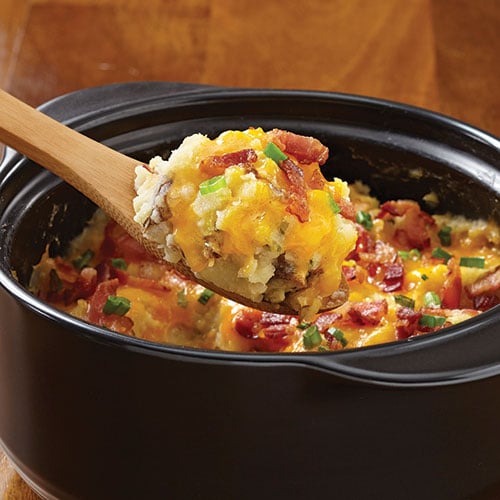 Easy Twice-Baked Potato Casserole
Beef up those leftover potatoes with everyone's favorite toppings—bacon and cheese! To give your spuds a loaded potato makeover, pop them in a Rockcrok® and start at step 4 of this recipe. Your family will thank you!
---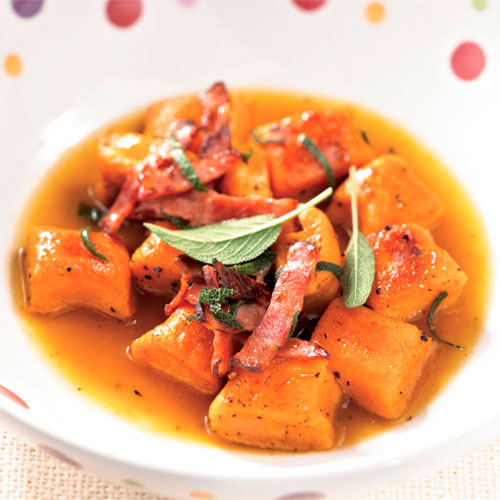 Sweet Potato Gnocchi With Bacon & Fresh Sage
Your leftover yams will never taste better. This sweetly sophisticated makeover will transform your remaining spuds into something you'll want to make regularly. Plus, sweet potatoes are super healthy!
---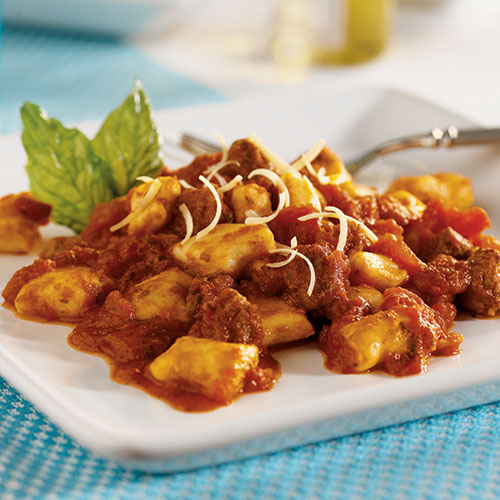 Homemade Gnocchi
Turn your taters into a hearty Italian dish. Use your Thanksgiving leftovers in place of instant mashed potatoes in this recipe…then serve it with marinara or sage brown butter. Delish!
Now that Thanksgiving is over, it's time to start shopping. Get your gift ideas here!