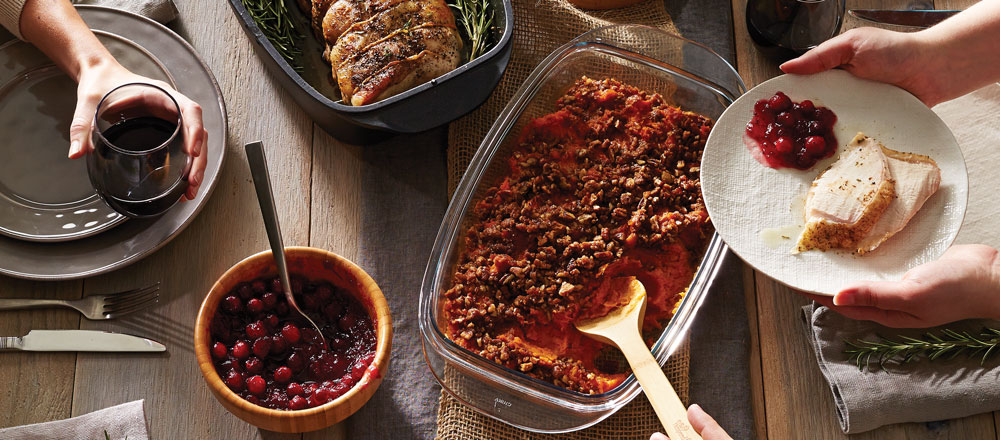 Our Favorite Thanksgiving Recipes (and How to Make Them!)
It'll come as no surprise that Thanksgiving is one of our favorite holidays. This holiday speaks to us—it's all about good food, friends and family, and having fun. We're here to help you have more fun—and less fuss—getting ready for your Thanksgiving dinner. We put together our all-time favorite Thanksgiving recipes (plus the must-have tools to make them), so you can spend less time cooking and planning, and more time enjoying the holiday. Happy Thanksgiving!!
---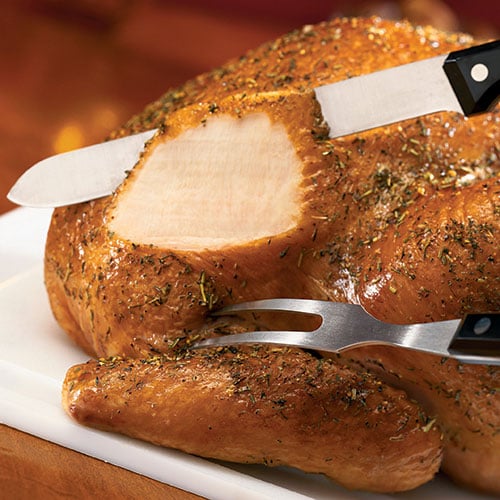 Rosemary-Herb Roasted Turkey
The turkey sets the stage for an epic Thanksgiving feast, and this recipe will ensure a five-star performance. Moist and flavorful, your turkey will be talked about for years to come! Brining turkey first will make it extra juicy!
What you need: Roasting Pan, Basting Brush
---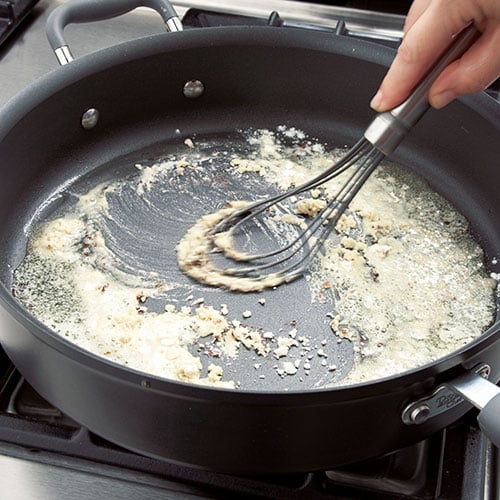 Home-Style Pan Gravy
Your turkey is brined and cooked, and now you need outstanding gravy to take Thanksgiving dinner to the next level. This simple recipe will show you just how easy gravy can be…and how delicious, too!
What you need: Silicone-Coated Flat Whisk
---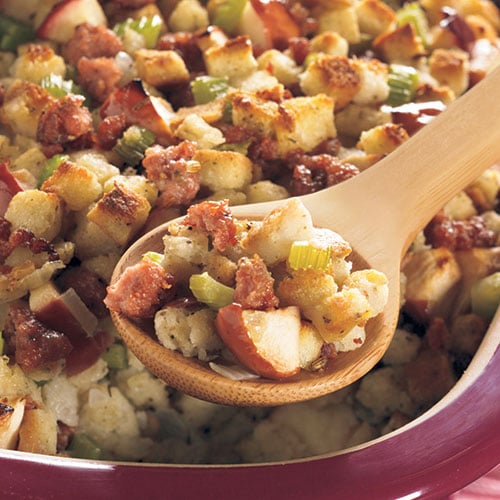 Sausage & Apple Herbed Stuffing
Why go with a boring stuffing when enhancing it is so easy?! Just take standard, store-bought stuffing, and then add sausage, apples, dried cranberries and a few other ingredients—you'll have a side dish that's far from pre-packaged.
What you need: Deep Covered Baker
---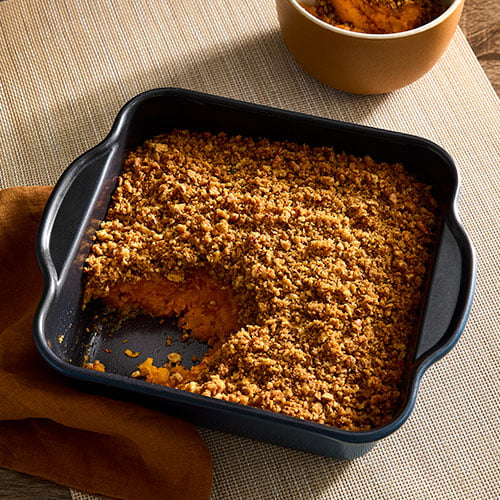 Pecan Crumble Sweet Potato Casserole
This easy casserole packs in all the fantastic fall flavors you dream about for the rest of the year—sweet potatoes, cinnamon, pecans…yum!
What you need: Mix 'N Masher
---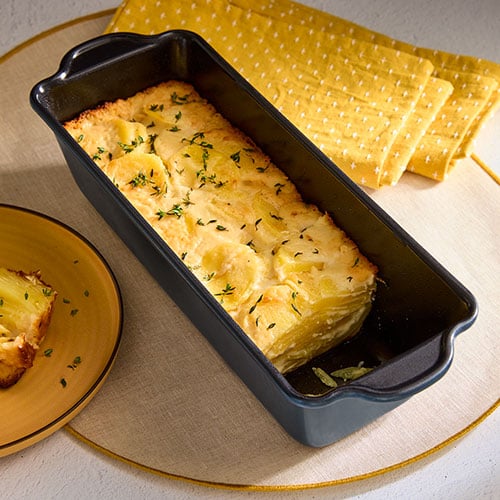 Awesome Au Gratin Potatoes
Like the name says, these spuds are AWESOME! Adding some cheddar and Parmesan to plain potatoes makes them into a side dish the whole family will love.
What you need: Covered Roaster
---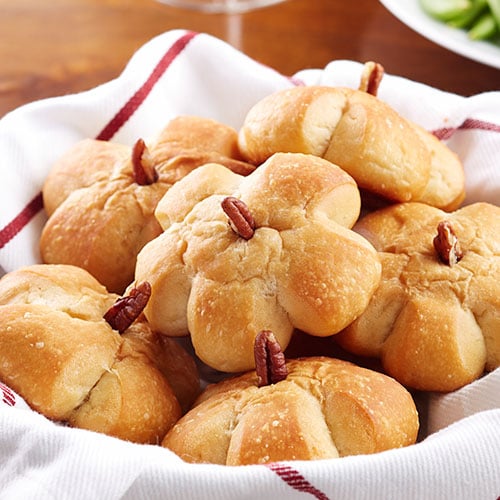 Pumpkin Rolls
These adorable rolls are a perfect addition to any turkey-day feast. Just a few snips takes ordinary dinner rolls to a perfect seasonal accompaniment.
What you need: Professional Shears
---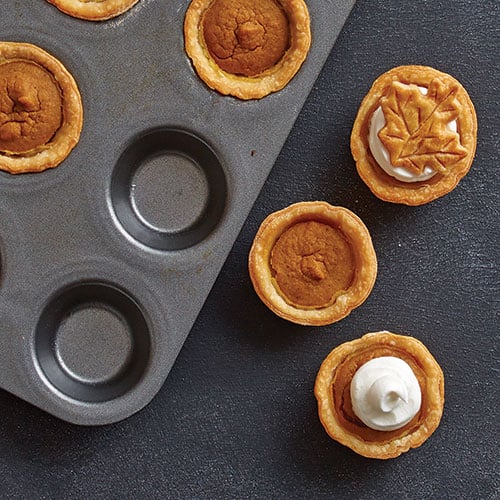 Pumpkin Pie Bites
This year, skip the full-sized pumpkin pie and try these 2-bite treats! They pack all the flavor of their larger counterparts, but they're the perfect size to pop before you start a turkey-fueled nap.
What you need: Mini Muffin Pan
---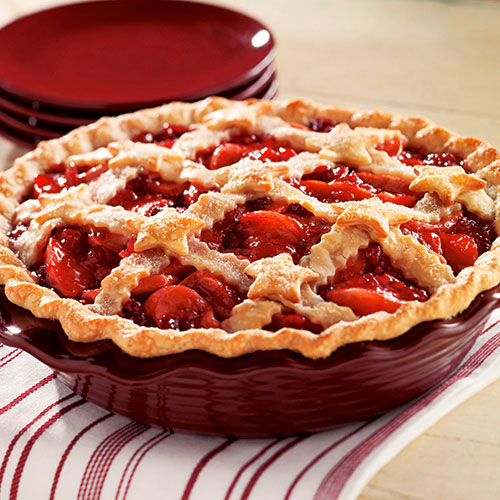 Blushing Cran-Apple Pie
It's not Thanksgiving dinner without dessert…and bonus points for combining apple pie and cranberries! Just like the pie, you'll blush at all the compliments you get.
What you need: Food Chopper, Apple Wedger
Have turkey day troubles? Get the solutions!