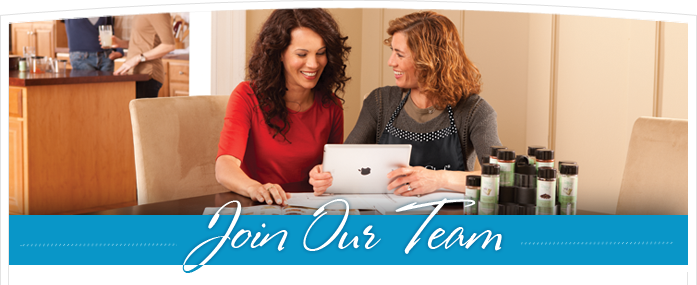 Roll in the dough!
Make as much as you "knead."
Make yourself a little extra cash or start a new career, cook up what you need as fast as you need it. It's all up to you.
Two ways to earn $$: Sales and Recruiting
ONE: Sell Pampered Chef products!
2 Cooking Shows/week = more than $850*/month
3 Cooking Shows/week = more than $1,300*/month
4 Cooking Shows/week = more than $1,800*/month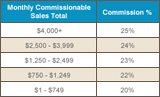 View larger image
Make 20% or more commission on your sales.

*Based on 2011 Cooking Show Sales Average of $450+ per Show.
TWO: Invite a friend to join you.
When you help others start their own Pampered Chef® business, you're building a team...and your income.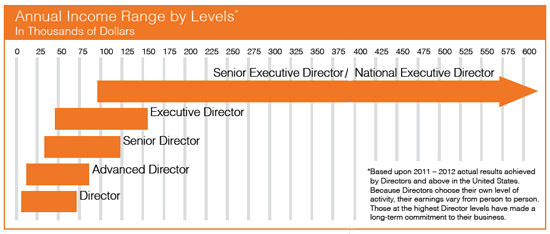 View larger image
(The Pampered Chef® Home Office will help out by supplying training materials and tools to make it easy—and fun.)
Be eligible to earn up to $2,000 in Fast Track to Director cash!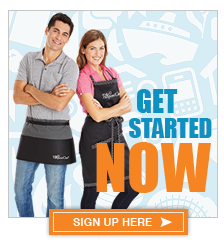 Still Deciding?
Hear more about our opportunity and ask questions!
Call (630) 261-3537 to hear the many benefits of a Pampered Chef® business.
Or join us for one of our live opportunity calls held once a month on the following Tuesdays at noon and 7pm CT to get all your questions answered. Call 712-432-1500 and enter access code 803432#
| | | |
| --- | --- | --- |
| Apr 21 | May 19 | Jun 23 |
| Jul 21 | Aug 18 | Sep 15 |
| Oct 20 | Nov 17 | Dec 15 |
Build Your Income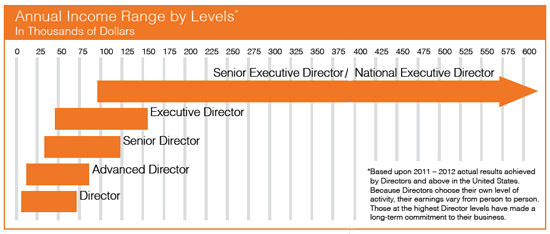 * Based upon 2011–2012 actual results achieved by Directors and above in the United States. Because Directors choose their own level of activity, their earnings vary from person to person. Those at the highest Director levels have made a long-term commitment to their business.
Close
Rewards as your team grows: recognition, jewelry, travel and more.
Sell More, Earn More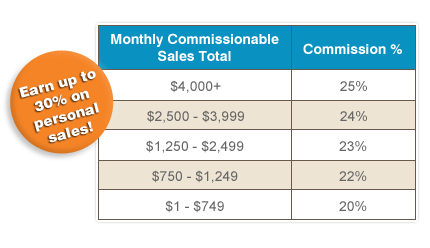 Your commission rate increases by 2% once you reach $15,000 in career sales. Your commission rate increases to 31% when you build a team and promote.
Close
The more you sell, the higher your commission rate!