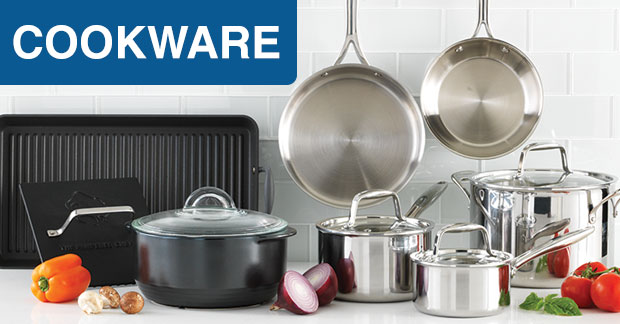 Find the perfect cookware line for you!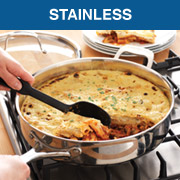 Perfect for:
The classic kitchen devotee. The timeless lines and beautiful finish of this collection will always be in style. A sophisticated addition to any kitchen.
The accomplished cook. Stainless is the first choice of professional chefs. It's great for browning meats and creates a perfect fond, the caramelized bits of food that form on the bottom of the pan, which adds flavor to gravy and sauces.
The practical shopper. It's dishwasher-safe, goes from stovetop to broiler and has a lifetime guarantee.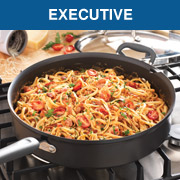 Perfect for:
The frequent cook. The nonstick coating makes for easy cleanup. A complete range of sizes and styles means there's a vessel for every cooking need.
The quality seeker. The hard-anodized aluminum is reinforced with titanium for superior durability. Plus, it carries a lifetime guarantee.
The new homeowner. Makes a great gift for anyone who's stocking a new kitchen. It's easy to care for, performs like a dream and looks great with any decor.
Can't make up your mind?