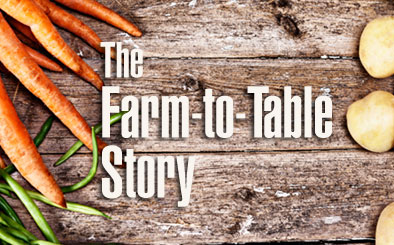 The family that gardens together eats well together.
Making fresh, farm-to-table meals is as easy as planting a backyard garden. It's how you obtain the most delicious and nutritious produce — and for a fraction of what you pay at the grocery store. So get outside and dig in, because gardening will grow on your whole family when you can enjoy the fruits of your labor together.
What's farm-to-table?
Picking food from the farm (or the garden) and serving it as soon as possible after it's harvested. Doing this, versus buying produce from a store, ensures the best flavor and highest nutrient content possible.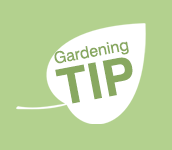 Plant a
kitchen garden
close to your house, and fill it with herbs, fruits and vegetables you frequently cook with. That way, fresh produce is always within reach.


Gardening Tools
With the right tools, growing fruits and veggies for fresh, farm-to-table meals is easy as
"prepare, plant, maintain."
Prepare
Use the pointed tines of the Garden Cultivator to loosen up, aerate and prepare the soil for planting. It's also a great time to mix in any fertilizer or treatments your soil might need.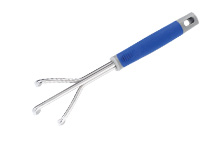 Plant
The Garden Trowel has high sidewalls to give you full scoops of soil so digging holes for planting is a cinch. Use its measurement markings to set even depth and distance between plants.

Use the serrated edges on the Garden Transplanter to cut through roots or tough soil. Its flat profile lets you dig closely to the roots — great for moving or dividing your plants.
Maintain
Get nutrient- and water-stealing weeds up and out using the Garden Weeder's long angled neck, and V-shaped head with beveled edges. It helps remove anything growing without an invitation.

The Garden Pruning Shears help tidy up the garden you love. Set the step-lock to 1" or ¼" depending on your needs, then lock the blades safely closed. Other features like rubber shock absorbers, pre-oiled blades, a sap groove and a wire-cutting notch make these shears comfortable and highly functional.
The Pampered Chef® Features You'll Dig
We know how to create quality tools that work well and last, and our gardening tools retain the high-quality, high-functioning, unique details you've come to know, love and expect from Pampered Chef®.
Trowel, Transplanter, Cultivator and Weeder:
Reinforced, full-length stainless steel tangs that stand up to heavy use
6" ergonomic handles provide multiple grip options
Hanging holes for easy storage
Shears:
Durable, stain and corrosion-resistant stainless steel blades
Two cutting capacities
Comfortable, ergonomic, soft-grip handles with finger grooves

Gardening Tips
When you're ready to dig in, these handy resources will help you do it right.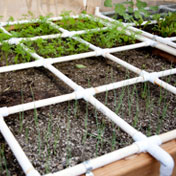 Gardening:
The Basics
If you're starting in your backyard without a clue where to begin, start with the tips in our Step-by-Step Guide to Basic Gardening. You'll be a green thumb in no time!
Learn all about them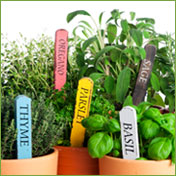 Growing More Flavors with Herbs
Herb gardens are perfect for people with limited space or for anyone that loves cooking with fresh herbs. You'll find harvesting tips, common cooking uses, plus some clever ideas for preserving your herbs.
Get Growing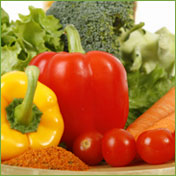 Grow It, Harvest It
Once you've planted your garden, check out this chart for advice on when to pick common fruits and vegetables when they're at their peak ripeness. It's the key to fabulous, farm-to-table meals.
Check it Out

Straight-from-the-Garden Recipes
Enjoy your freshly picked produce when you prepare one of these yummy recipes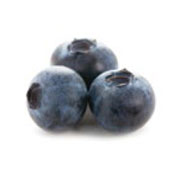 Blueberries
When:
Once they turn blue, allow berries to remain on the bush for a few days before harvesting.

How:
Pick by gently rolling the berry between your thumb and forefinger.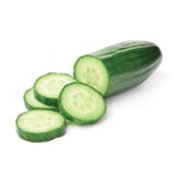 Cucumbers
When:
For slicing, when 6 inches long.

For pickles, when at least 2 inches long.

How:
Harvest every couple of days.

Don't let them get overly large or turn yellow.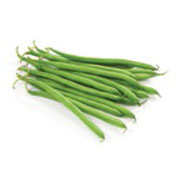 Green Beans
When:
When they're about the diameter of a pencil or even a bit smaller.

How:
Pick by simply snapping them off the plant.

Avoid tearing the vines; it reduces later harvests.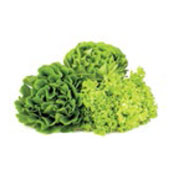 Lettuce and Greens
When:
For leaf lettuce, as soon as leaves are big enough to eat.

For heading types (like iceberg), before they reach full size. Check the plant tag to confirm the variety's full size.

How:
Harvest in early morning when leaves are crisp and full of moisture.
Melons
When:
When the netting (raised area on skin) becomes pronounced and the skin changes from green to yellow or tan.

Cantaloupes give off a sweet scent when they're ripe, so sniff them regularly once they're full size.

How:
The fruit should slip easily off the vine.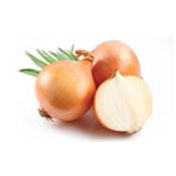 Onions
When:
Anytime; they can be picked and eaten at any stage.

Onions stop growing when their leaves lose their color, weaken at the top of the bulb and flop over.

How:
Pull them up on a sunny day and let them sit in the sun for a day or so to dry.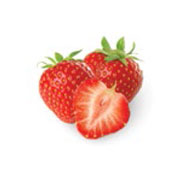 Strawberries
When:
Berries ripen about 1 month after the plant blooms. Pick ripe berries every 2 – 3 days.

Green-tipped berries are not fully ripe.

How:
Don't squeeze a ripe berry. Pinch the stem with your fingernail.

Don't let plants produce fruit in their first year. Pick off blossoms as they appear and wait until the second growing season to harvest.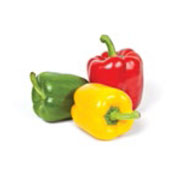 Sweet Peppers
When:
When they reach the desired size and color.

You can eat all varieties in the green stage, but they're sweeter if you let the color fully develop.

How:
Cut through the stem with a Utility Knife or Professional Shears.

Harvest often for constant production.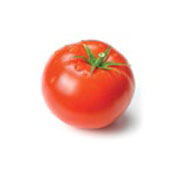 Tomatoes
When:
When the right color develops per variety.

How:
They continue to ripen if you pick them half-ripe and bring them indoors, but the flavor is best if you let them ripen on the vine.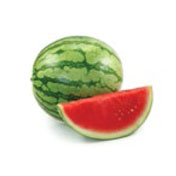 Watermelons
When:
When the underside turns yellow and produces a dull sound when thumped.

When the tendrils on the stem closest to the fruit turn brown and dry up.

How:
Cut free with a Utility Knife or Professional Shears close to the fruit.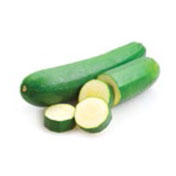 Zucchinis
When:
When 6 – 8 inches long.

If they get too large, the plant will stop producing.

Small zucchinis have much better flavor than large ones.

How:
Cut free with a Utility Knife or Professional Shears close to the fruit.

Leave a piece of the stem attached to the zucchini to avoid creating an opportunity for rot.